I've been putting this post off for quite a while due to chronic boredom. Not that I'm bored with running and racing, but rather my race schedule was boring. For some time my first planned race wasn't until September. September. Ugh. What kind of runner can wait that long???
Well, the kind who didn't enjoy last year's Cherry Blossom 10 Miler and doesn't want to brave the potentially perilous weather of March for Rock 'n Roll anything. And more importantly, the kind of runner who is trying trying TRYING SO HARD to guard her wallet for once. (You're still hurting me, Dopey.)
What changed, then, you ask? Well, yesterday this happened:
Race 1: ZOOMA Annapolis Half Marathon, June 4
From Dancing to Running posted something the other day about training for ZOOMA Annapolis and I was like "Annapolis say what now?" Do you know who lives in Annapolis? Elizabeth! Do you know who already have a pre-race sleepover and post-race breakfast plan in place? Me and Elizabeth! Not even the threat of an out-and-back could keep me from registering for this economically reasonable, friendshippity awesomeness of a race.
Pro tip: if you want to run this race, check for discount codes. I found lots of 10% off codes for various locations.
And now for the rest of my plans!
Race 1.5: Tessitura Network 5K, sometime in August
This year the conference is in DC, so I may or may not be staying in the conference hotel. If I'm not, there's no way on earth I'm braving early morning Beltway traffic for a basic 5K. Nuh uh. Not on your life.
Race 2: Parks Half Marathon, September 11
I mean, it's practically in my backyard. I can walk home from the finish, for crying out loud. I made my half marathon PR last year. How can I not?
Race 3: National Capital 20 Miler, September 25
Because I need a redemption run. Also, this acts as my 20-mile practice run for…
Race 4: Marine Corps Marathon, October 30
Assuming I make the lottery. But even if I don't, I'm reasonably confident I can get a bib through the sanctioned bib transfer program. Anyone ever done this? I have discovered I find charity bibs too stressful.
Race 5: Wine & Dine Half Marathon, November 5
My wish list: for it not suffer cuts due to inclement weather. Really, for there not to be inclement weather. Other than that: I AM ALREADY EXCITED FOR FOOD. I MEAN THIS RACE. I MEAN FOOD. I MEAN WHAT???
Bonus Race 6: WDW Marathon, January 10
Peeking ahead a bit to 2017, I'm already planning on hitting up the WDW Marathon again, even if it means another weekend trip. I maaaaay do Goofy, but I'm still pondering. Once I have finished my ponder, I will share my thought process here, because I have a blog so I can tell you about the things happening in my brain whether you like it or not. HA!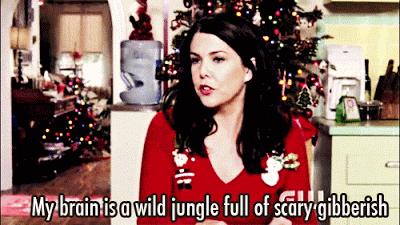 There it is, friends: my 2016 race schedule. Not as robust as some schedules I've had in the past, but it'll keep me going through the long runs of training. And that's what racing is all about, no?
What's your race schedule look like? Will I see you at any of the above?

Don't forget, you can follow FRoA on Twitter @fairestrunofall and on Instagram @fairestrunofall. If you have any questions or thoughts, leave a comment or email fairestrunofall@gmail.com. See ya real soon!