JENN: Would you like to start us off with your Grand Impressions of Israel?
MOON: A gorgeous land of geographic contrasts.
JENN: I'm assuming you didn't run for fear of startling all the stray cats.
MOON: We had planned to run around Tel Aviv… But Tel Aviv happened at the end of the trip. After the desert and walking everywhere-all-the-time, running felt like overkill. However: forever happy my asics were packed and ready to roll. The black rainbow ones? They are now… desert-colored. Full of sand and smelly to the max. I think they are ready for retirement.
JENN: Haha, nice. How was the food?
MOON: AMAZING! Falafel and shakshuka. We must cook this together. Lots of pickled vegetables. And many cantaloupe-flavored things.
JENN: Easy to find vegetarian stuff, I take it?
MOON: Yes, very easy. Depending on the location, it was sometimes hard to find food period? But Clif bars got us through.
OH, so, we went to Petra, Jordan, and I saw a lady walking around with Disney shirt on. I think one of the designs we saw in Disneyland in January.
JENN: My people are everywhere.
MOON: And there's a strange presence of Mickey Mouse merchandise in the Old City.
Annnnyway, how was your week? How was your show?! I liked your seahorse picture. Your stage makeup was awesome.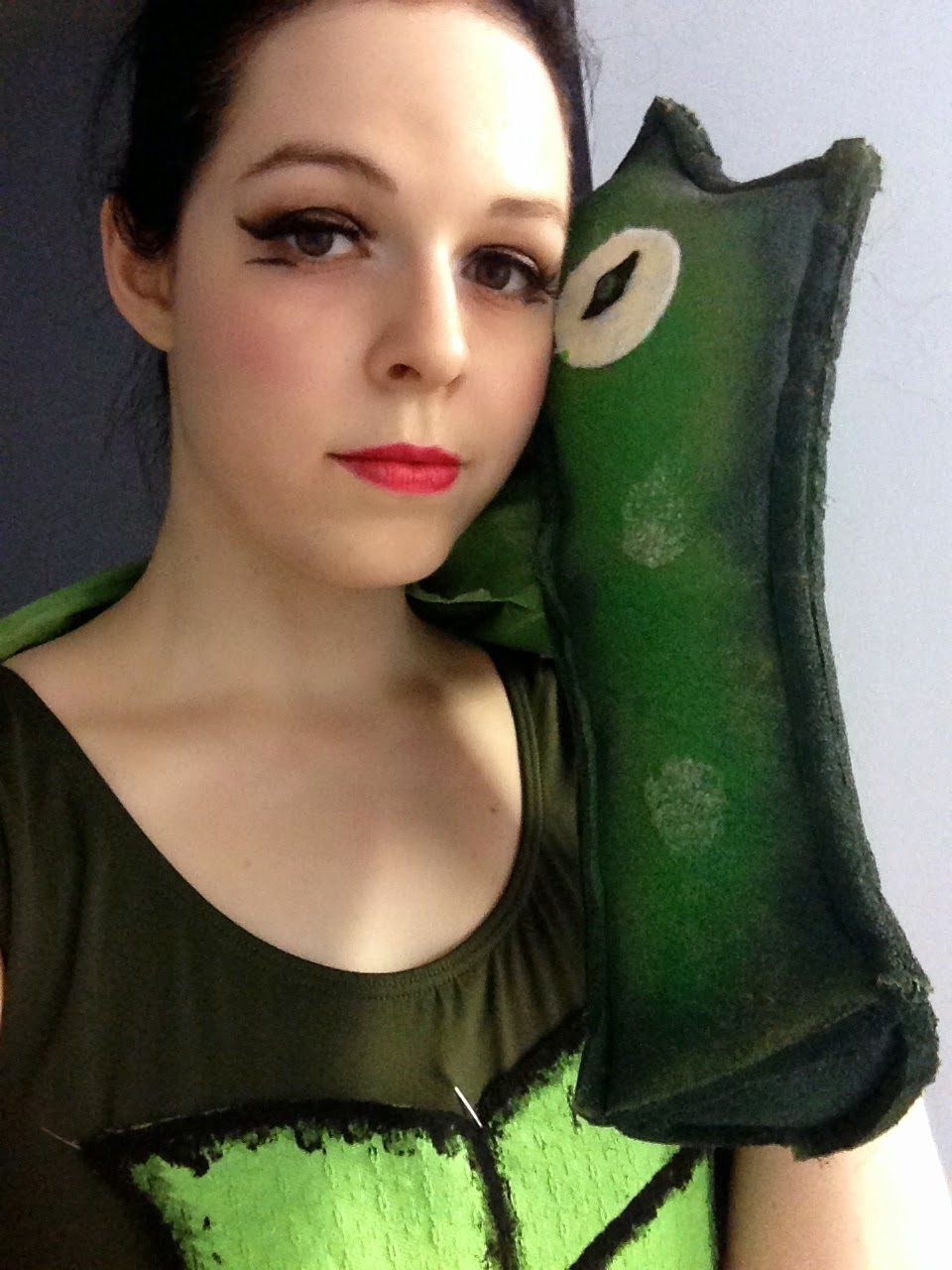 This is my seahorse. There are many like it, but this one is mine.
JENN: Oh, you know. There were hiccups, but ultimately it went fine. A three year old girl peed herself on stage.
MOON: WHAT. Poor girl.
JENN: I was in rehearsals pretty much all week. And I didn't run AT ALL. I'm hoping the long break gives me the boost I need to get my old speed back. Or at the very least my old endurance. We shall see tonight!
MOON: Ha, good luck! I'm sure the break did you some good. I was itching to run after a week of no running. We must get together soon and wallow in our running malaise. Maybe it will be motivational for the summer months.
JENN: It's actually supposed to be in the 80s at the end of the week. I think this will do much to improve my outlook.
And so, in the spirit of hope, we move on the to the roundup.
– The Runner's Guide to WDW is here to help you choose your runDisney half marathon.
– We Run Disney shares some gems from a runner's calendar.
– Running at Disney takes a look at the experience for the very last finishers of a runDisney race.
– Running Toward the Prize offers tips on running a marathon.
– Jack Spence of AllEars continues his surprisingly fascinating series about WDW's water features with a tour around Epcot.
– A Pinch of Pixie Dust found cupcakes at Disneyland where I could not. Where were these when I wanted them?!
– The Disney Hipsters feature a photo of Julie Andrews and Dick Van Dyke. Basically the greatest people ever.
Don't forget, you can follow FRoA on Twitter @fairestrunofall and on Instagram @fairestrunofall. If you have any questions or thoughts, leave a comment or email fairestrunofall@gmail.com. See ya real soon!