JENN: So how was your training this week?
MOON: Not so good this week. I've had a stomach bug most of the week. 🙁
JENN: Oh no! Well, that's definitely a good reason not to run.
MOON: I'm sure yours was better!
JENN: Mine was pretty good. I pulled out an okay 15 miler on the treadmill on Monday and then managed two outdoor runs. I found a new portion of my regular trail, which was nice.
It's been humid though, even in the morning. After one run I was desperate to break open a bottle of water and the cap WOULD NOT budge so I ended up stabbing a hole in the top and sucking it out that way.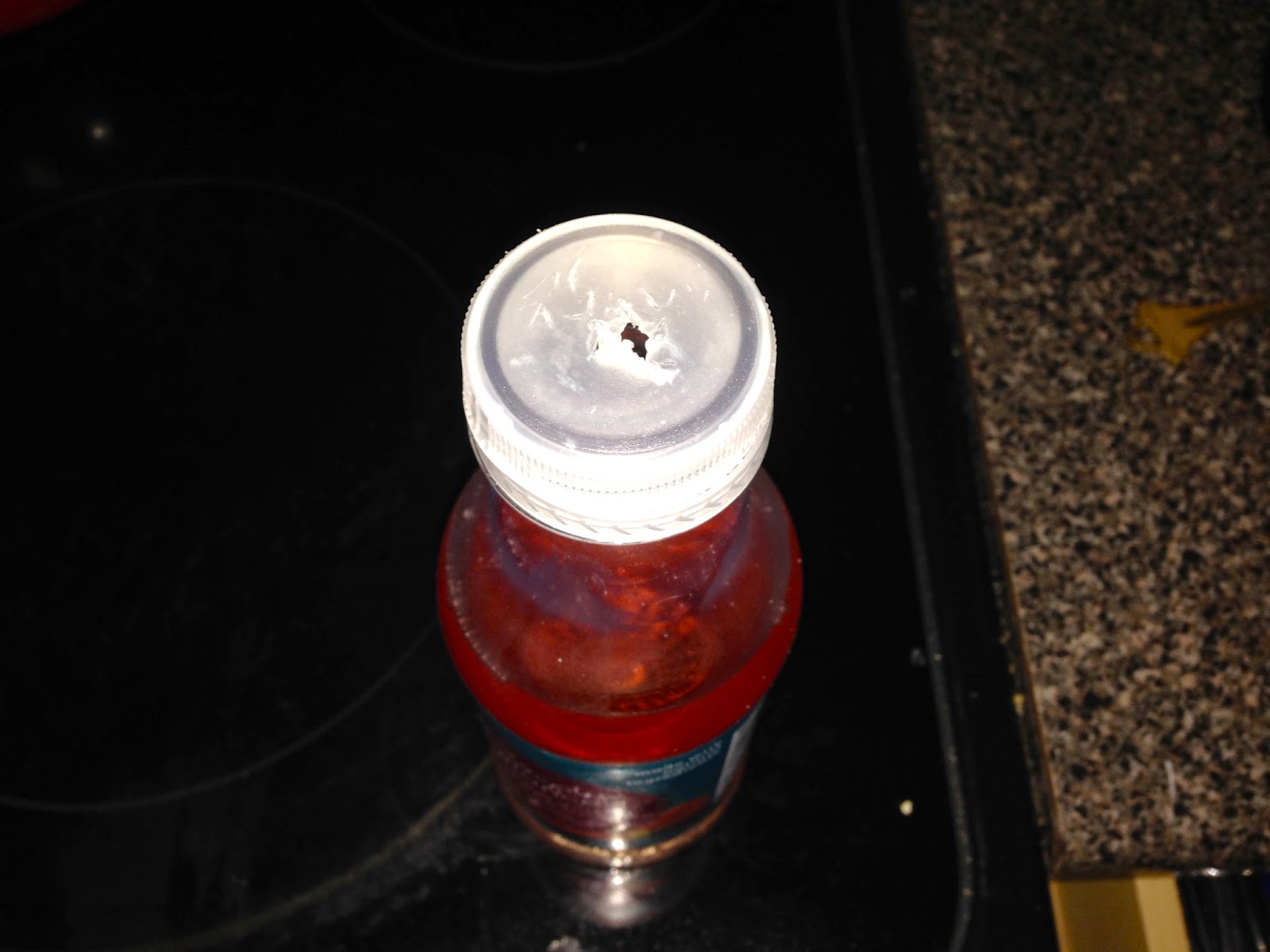 Hydration desperation.
MOON: Have you had any luck finding shade?
JENN: I've been sucking it up and running between 6:30 and 8AM. It runs completely counter to my natural inclination toward sleeping in but it's the best way to avoid the heat.
MOON: Yeah, I've been having some problems with heat. Mostly the sun.
JENN: It's been reasonably overcast the past couple days. Unfortunately all that cloud cover makes for some impending rain makes for some humidity like woah.
MOON: Plans for this week?
JENN: More outdoor running. I really need to make progress on this. Someone please tell me the Marine Corps Marathon course is flatter than my neighborhood…
You?
MOON: Hmm, probably do some outdoor running! No big plans for this week. Maybe take the BF out with me.
JENN: Ooh, if you run anywhere fun you should definitely do a guest post. Or make him do it!
MOON: We're still looking for a good half to do together.
JENN: As well you should. You should also read these posts from the roundup:
– Running Toward the Prize goes searching for the perfect running shorts.
– On the Go in MCO goes for a run around the ESPN Wide World of Sports.
– Run Walk Fastpass Repeat investigates means of registering for sold out runDisney races.
– Mom's Magical Miles asks: Are you a REAL runner?
– Pink Elephant on Parade GETS DOWN TO BUSINESS TO DEFEAT THE HUUUUUUNS.
– The Disney Tourist Blog advocates for Tokyo DisneySea.
Don't forget, you can follow FRoA on Twitter @fairestrunofall and on Instagram @fairestrunofall. If you have any questions or thoughts, leave a comment or email fairestrunofall@gmail.com. See ya real soon!