JENN: Remember how last week I said I was going to get fitted for new sneakers? Well, I lied. For the simple reason that new sneakers, purchased in-store, are BLOODY EXPENSIVE and I decided I didn't want to drop the money just yet.
I'll re-evaluate in a month or so; in the meantime, I should be fine fine with my current sneaker fleet. I have three pairs with varying amounts of life in them left that should get me through at least another six to eight weeks.
MOON: I think you'll be okay! As long as your feet aren't hurting after going for a run.

JENN: True, true. So how was your week in running?
MOON: Oy, this week was terrible.
JENN: Fantastic! Nowhere to go but up!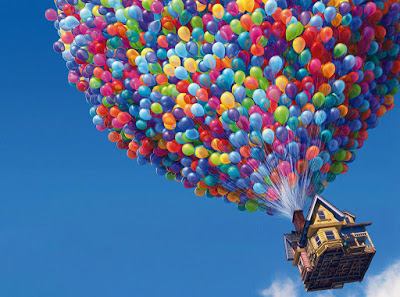 Adventure is out there!
MOON: Yes, well… Hopefully I'll be back outside soon. It's a mixture of high-maintenance running requirements (ie not too sunny, I don't to tan), being swamped with work, and in apartment limbo (will be moving in one month and didn't want to commit to a gym membership). Sigh.
JENN: Awww, that's okay. There's still plenty of time before any hypothetical marathons!
MOON: Ha, yes! I'm still debating the Baltimore Marathon. More and more I get feelings of the extreme. "Yes!!! Must do it!" And, "No!! This is impossible!"
JENN: Psh, clearly you SHOULD do it! (Unless you want to do the WDW Marathon, which is still only 72% full.)
MOON: And you know, there's always the looming question for me: do I start my PhD next fall?! And if I answer yes, that requires many monies to travel, interview, take exams, etc. Which do I prioritize: mind or body? And the complaint: why can't I have both ;-;?
JENN: Yup. Pretty much.
MOON: How was your week?
JENN: Really good while simultaneously really eh – I did a 14 miler and wound up totaling 32 miles but by the end of the week my runs were draaaaaagging. This goes back to my theory that maybe I should try running a little LESS.
MOON: Maybe you should try running shorter, faster runs. Keep building those up until you can increase the distance of the faster speed and maybe that'll build up some new momentum for you?
I did this for about a month and the result was rather nice.
JENN: Hmmm. I may just have to try that.
In the meantime, there's always the roundup.
– Road Runner Girl ran every day for an entire year.
– Through Heather's Looking Glass assembles race day gear.
– Fairytales and Fitness offers some interesting marathon statistics.
– Will Run for Ears fills out a Disney survey.
– Disney Every Day shares a fascinating video featuring historically accurate Disney princesses.
– Zannaland is rightfully all about the immortal Dick Van Dyke.
– A Pinch of Pixie Dust visits the Sci Fi Dine-In. I got the same milkshake!
– Disney Tourist Blog is all about the dinosaurs. And so are we!
Don't forget, you can follow FRoA on Twitter @fairestrunofall and on Instagram @fairestrunofall. If you have any questions or thoughts, leave a comment or email fairestrunofall@gmail.com. See ya real soon!