JENN: Happy Marine Corps Marathon Lottery Entry Opening Day! May we all make it!
In less potentially fun news…
MOON: My boyfriend was placed in a hospital (as a doctor, not a patient, at least) so I'm moving to Boston. ;-;
JENN: Which is sad because WHAT WILL I DO WITHOUT CLOSE MOON PROXIMITY?
But then of course I hear Boston's pretty cool. They have that marathon that's supposed to be good.
MOON: I'm sorry, but all positive things about the city are out of my reach right now. I'm bummed. Super bummed.
JENN: You won't be that far! I'll visit you!
MOON: I only live 45 minutes from most people now and I never see them. >_>
JENN: True. So we'll be BETTER about visiting because it'll be an event!
MOON: No job, crappy apartment, cold. This is my life to be.
JENN: Noooo. You'll be great! Think of all the new places you can run! And of course you can always run straight through any troubles you may encounter. That's the road racer way!
MOON: ;.;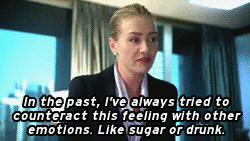 JENN: Have you been running at all?
MOON: Minimally.
JENN: Hey, that's better than nothing!
MOON: I keep telling myself that.
JENN: It'll be okay, I promise. We'll pick a race to do together someplace warm. It doesn't even have to be a runDisney race if you don't want to. 😉
MOON: Okay. 🙂
JENN: All right, everybody, let's cheer Moon up. Have you been to Boston? Are you from Boston? What makes Boston awesome?!
In other cheerier thoughts, it's roundup time.
– Just Me & My Running Shoes walks us through deferring a runDisney race.
– Why I Run Disney ran a race through a different park – Knott's Berry Farm.
– Pink Elephant on Parade can help you plan your runDisney trip.
– Fairytales & Fitness wears race shirts WHENEVER, thank you.
– Teacups & Turkey Legs hits a bunch of Epcot Flower & Garden Festival food kiosks.
– Rolling with the Magic offers a great summary of wheelchair access at Disney parks.
– This Fairytale Life highlights an adorable Kate Spade Minnie Mouse collection I can't afford.
– WDW for Grownups lists what's best at WDW.
– The Disney Tourist Blog knows how to pack for the parks. (Step one: insert cat.)
– easyWDW shows that even the Fuhrer is excited for DAK's new offerings…
Don't forget, you can follow FRoA on Twitter @fairestrunofall and on Instagram @fairestrunofall. If you have any questions or thoughts, leave a comment or email fairestrunofall@gmail.com. See ya real soon!