Okay, so you know that against my better judgment, I signed up for the Two Course Challenge last week. And you know I ran every runDisney race weekend last year, thanks to my COVID-era race registration strategy. You probably also know that all this racing is not conducive to saving money, something I was kinda hoping to do this year after last year's runDisney blowout.
Oops.
Thus it is 2024 that I now look to for purposes of stemming the tide of money out of my bank account. I don't mean to suggest no runDisney races (perish the thought!); if nothing else, I certainly would never in a million billion trillion jillion years miss the WDW Marathon. But I do think it would probably be good to have a cutback year, if only to fill the coffers ahead of my 2025 Dopey aspirations.
(Un?)/Fortunately, running so many more races last year and this has reignited my taste for the stuff. 2019-2021 were abysmal for my race count, but 2022 was gangbusters and 2023 is shaping up to be solid too. But who cares? No big deal. I WANT MORE.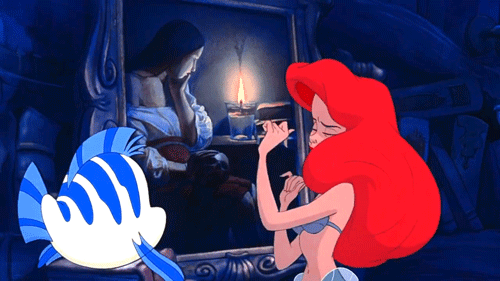 That's why I'm looking to center next year's race schedule on races that are – gasp – NOT runDisney. Here are some I have in mind:
1. Jeff Galloway Half Marathon in Atlanta – I mentioned in my race failure post that I might look to a Galloway-paced race for my next PR attempt. I dare say the Jeff Galloway Half ought to do it.
2. Grandma's Marathon in Duluth, MN – My grandfather grew up in Duluth, and I hear really great things about race organization, spectator support, etc. It's been on my bucket list for years, so let's check it off!
3. Marine Corps Marathon in DC – I've run MCM four times. Only one more and I can join the club! Anyway it's a great course and I haven't run it since 2018 and I miss it. Plus I know people in the area I can bunk with, which means more money saved, yay!
That's only a start, though! I am also taking suggestions. Do you know a really awesome race that should be on my radar? Let me know! I'm largely looking for half and full marathons, especially if I'm going to be flying somewhere, but don't hold back – if it's worth you taking the time to endorse it, I'll consider it. If it's in your home town, can I sleep on your couch? 😉
Either that, or send lottery tickets. We're all one scratch away from moving into Golden Oaks, right? And then I'll do ALL the runDisney races forever! 😂
Don't forget, you can follow FRoA on Twitter @fairestrunofall and on Instagram @fairestrunofall. If you have any questions or thoughts, leave a comment or email fairestrunofall@gmail.com. See ya real soon!