Hi there! Just Jenn here today. Guess where I spent the last week running?
But Mr. Twain, if you meant it literally you should've SAID.
That's right – high above San Francisco! I was there for a business trip, and my hotel's gym was on the top floor. It was certainly quite the novelty! And as a bonus, the treadmills were the fancy type with the monitors attached.
Bonus: my hotel room featured a scenic view of the Nike store.
So that was fun. As for San Francisco itself, my feelings on the city can be summed up at marker 0:31:
Look, I have a hard enough time adjusting to October in October. October has NO BUSINESS getting all up in my July. And then the defense is, "But it's like this in January too!" And I'm like, what's the POINT of being cold if there's never any chance of snow? And also, here in Maryland I can think to myself, well, I'm cold now, but in a few months it will be warm again. Whereas in San Francisco I could think, well, I'm cold now, but in a few months… I will still be cold. This is weather as furnished by purgatory. To live in San Francisco is to live without hope.
And so I was wandering the city, feeling lost and alone and bitter about the fact that I was wearing a JACKET and PANTS in JULY and composing an angry inner monologue to that effect, when I happened to glance down the street and see this:
SANCTUARY!
It was like being in a foreign country and spotting the American embassy.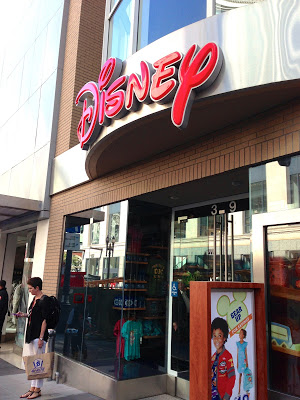 I don't <3 San Francisco, but I suppose I can Mickey it.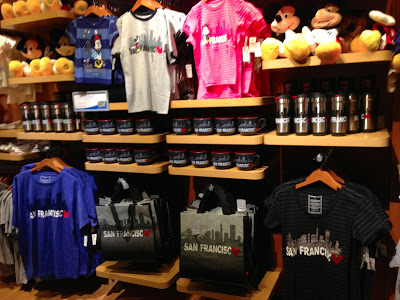 I know, I know – everyone else on earth loves San Francisco. My own father, whose DNA I supposedly share, loves it. Heck, Moon likes it fine. But you're talking to a girl who found the temperatures during an August WDW visit to be hot, but perfectly manageable. As Eeyore so wisely said: We can't all, and some of us don't.
One last note: I was on an egregiously slow and ancient work laptop all week. Usually I proof these posts, but getting anything done on that monster was such a terrible chore that I was just slapping up anything I could manage. Apologies for any weird typos and spacing issues that may have plagued previous posts.
Okay, that's all from me! Moon and I will be back next week with more running and Disney conversations. See you then!
Don't forget, you can follow FRoA on Twitter @fairestrunofall and on Instagram @fairestrunofall. If you have any questions or thoughts, leave a comment or email fairestrunofall@gmail.com. See ya real soon!