JENN: So how was Europe?!

MOON: Excellent! I spent half of the time in the air and my ears are still wonky.
JENN: Where did you end up going?
MOON: From Baltimore to New York, New York to Stockholm, from Stockhom to Barcelona, traveled around Spain, from Barcelona to Scotland, from Scotland to England, from England to Oslo, from Oslo to New York, then finally home.

JENN: Oh my. Okay, PICK A FAVORITE.
MOON: Sweden. (Also, WHY it is cheaper for be flown from all these places instead of from Baltimore to England or Spain is a mystery to me.)
JENN: Best food?
MOON: Ohhh this is hard. We got to sample a lot of Spanish cuisine. The Basque region was amazing… But, we also ate at this restaurant in London that was delicious.
JENN: Favorite single food item?
MOON: A vegetarian version of salamagundy.
JENN: I… don't even know what that is.
MOON: It's a dish dating from around 1720 England. It was oats, fennel, mushrooms, and pickled beets. I'll send you a picture.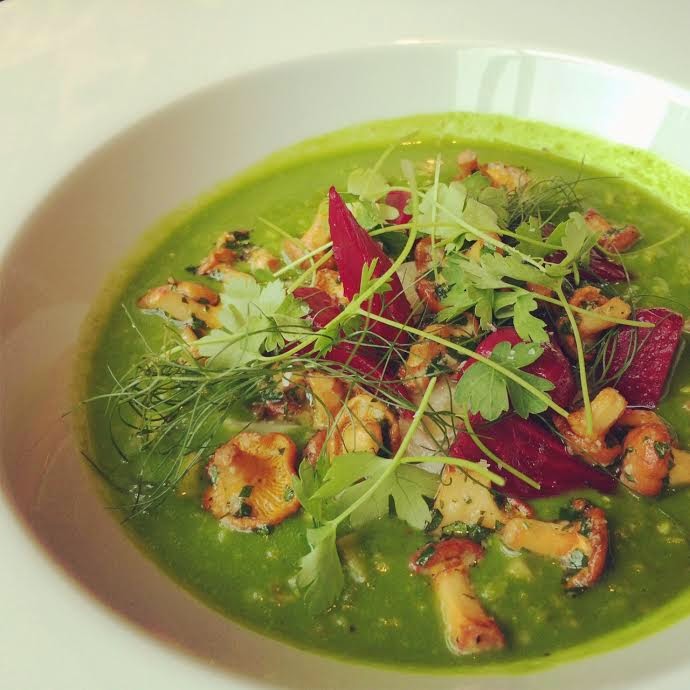 Wait wait! Savory porridge was the best.
JENN: See any castles?
MOON: Mmhmm! Edinburgh Castle and a lot of cathedrals. We also went some modern art museums. My favorite was the Reina Sofia in Madrid.
JENN: I'm guessing you didn't do any running while there.
MOON: We meant to, but we walked almost everywhere. We also biked in Barcelona. It was almost 4 hours of constant uphill biking.
JENN: Oof. HILLS.
MOON: Then there was was the biggest hill of all. The view was amazing at the top, but there was supposed to be a cable car! So, we thought it best to keep going up until we found it. Of course we find it on the way down…
JENN: Naturally. Any crazy amazing European moments to add?
MOON: Ha, umm.. me trying to speak Spanish on a terrible line and hearing the woman on the other end say to someone on her side rather condescendingly, "They're American…"
JENN: PUNCH HER IN THE FACE AND RUN.
MOON: Yes, through the phone. 😛
JENN: Like the magical creature you are!
MOON: Ha! How have your past two weeks been?
JENN: The beach was glorious. Last week was fairly humdrum. Short, though! My runs were so mundane as to be hardly worth mentioning. So let's move right on to the roundup!
– Sparkly Ever After takes afternoon tea at the Grand Floridian. (Well-documented as one of our favorite things.)
– Pink Elephant on Parade has the BEST LONG RUN EVER.
– Run Eat Repeat outlines the most vital running gear.
– Half Crazy Mama notes some of the dumb things people say to marathoners.
– Jambo Everyone says goodbye to Off Kilter. NEVER SAY DIE. 🙁 🙁 🙁 Ugh, I am so upset about this.
– The Disney Hipsters are FABULOUS.
Don't forget, you can follow FRoA on Twitter @fairestrunofall and on Instagram @fairestrunofall. If you have any questions or thoughts, leave a comment or email fairestrunofall@gmail.com. See ya real soon!