In the immortal words of Dory: We did it! We did it! Oh yeah yeah yeah! (In this particular case, "we" refers to me and my beautiful unicorn sneakers.)
My long run was a SUCCESS, guys! An actual, honest to God success! Who would've thought? I certainly didn't think.* My seven miler on Tuesday morning sucked, although I suspect this was a product of both high humidity and the fact that it was MORNING, ugh. Unlike your vast majority of normal runners, I perform much better at night – and on a treadmill. What a weirdo!
Yeah, that's right – I ran 20 miles even in 3 hours and 33 minutes on the treadmill. A crappy treadmill that can't go past 99 minutes without giving up. Nothing that can't be fixed with a little math.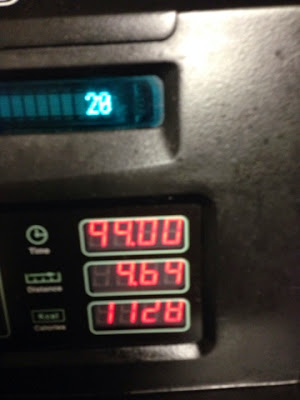 That's 9.69, swear. Stupid angles!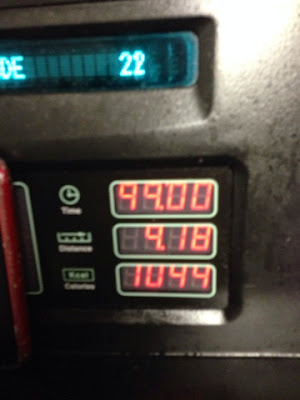 My goal going in was to complete the run in under four hours, so I am very pleased. Maybe I CAN run a marathon!
I credit my achievement with cruelly and mercilessly tricking my brain. During the second half of the run, I told myself I only had to run until I hit the 13.1 mile marker, and then I could walk for a bit. I got there 36 minutes in (treadmill had to restart, remember), and I thought, well, I might as well finish out the 40. And then I got there and thought, I can do another five minutes. And THEN I thought, hell, let's finish out the hour. And then I DID. It was the old bait-and-switch, Brain. You fell for it! Ha ha!
Special mention to my iPod for randomly tossing up the Hallelujah Chorus from Handel's Messiah at the very end of my run. I literally hit the "stop" button as the final HAAAAALLEEEEEEEE… LUUUUUUUU… JAAAAAAAAH faded.
So clearly it largely went pretty well, but there are a couple things that I could stand to improve. I think I messed up the KT Tape application to my hip, and I decided not to do it to my knee; I think this was ultimately a mistake since there's a chance the two are connected, pain-wise. I also neglected to bring quite enough hydration. I thought that my 32 oz water bottle plus a 24 oz sports drink would be enough, but as it turns out, this was incorrect – I probably could've used another 24 oz. Hey, people who have run the Marine Corps Marathon – how's the water/sports drink distribution? Sufficiently frequent, or should I plan on bringing supplemental supplies of my own?
Directly after the run, the tops of my feet and inner ankles hurt, but that's gone this morning. Only my hip is still complaining, but not to the point I feel the need for pain meds or anything like that. I'll start my taper now, and that should aid the healing process – all over. I may just lick this marathon yet!
(NOBODY SAY ANYTHING ABOUT HILLS.)
Afterward I ate fish tacos and drank a beer. The end.
* Then you shouldn't speak.
Don't forget, you can follow FRoA on Twitter @fairestrunofall and on Instagram @fairestrunofall. If you have any questions or thoughts, leave a comment or email fairestrunofall@gmail.com. See ya real soon!