JENN: Okay! Injury updates! You first. Running? Stretching? Not actively dying?
MOON: Haha, still can't run. Hip is good enough to almost do things like normal, but still hurt enough to hurt all the time because I am doing most things like normal? If that makes sense.
JENN: Yeah, I get exactly what you mean – your hip is saying STOP THAT but you're replying with a firm I DO WHAT I WANT.
MOON: Yeah! By the end of the day I feel every step I take. 🙁
JENN: But it's getting better, right?
MOON: Yeah, just taking its time.
JENN: Well, as long as the improvement is steady – that's what counts.
MOON: Are you back to running yet?
JENN: Kinda. I'm sort of doing the same thing – I went for two runs last week, although I probably shouldn't have gone on any, or at least the first one… but the second one was pretty okay?
I've been resting it all weekend, though, and I'm feeling pretty good today. I'm going to go for a short-to-medium run tomorrow morning, and I would be VERY happy if I came away with no resurfacing pain. Here's hoping!
I just got a free water bottle with a built in infuser, so overall things are looking up, anyway. I'm soaking grapefruit as we speak.
MOON: WELL.CAN'T ARGUE WITH GRAPEFRUIT.
JENN: YOU REALLY CAN'T.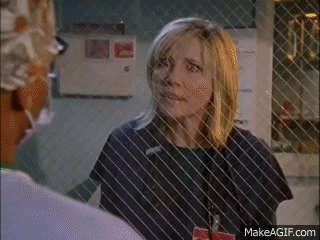 MOON: Well, I hope we're both back to running soon. I really miss it.  But, since I'm still somewhat couch-bound for part of the day, it's great for the cats. Always looking on the bright side. Thhhhhhat's me.
JENN: Yay cats! (Moon has a new kitten!!!)
Not as good as cats: the roundup.
– The Runner's Guide to WDW explains how to runDisney through a charity.
– Pink Elephant on Parade points out that not everything about running is puppies and rainbows. (Although it really should be.)
– Drunk at Disney enjoys the Christmas decorations at Trader Sam's.
– Mouse on the Mind has assembled a glorious Disney gift list.
– Disney Every Day highlights a super cute Magic Band wreath.
– The Disney Hipsters visit the Writer's Stop and throw shade at my carrot cake cookie. MORE FOR ME. (Also, is it really going to go?!)
– WDW for Grownups has Thanksgiving dinner at Chef Mickey's.
Don't forget, you can follow FRoA on Twitter @fairestrunofall and on Instagram @fairestrunofall. If you have any questions or thoughts, leave a comment or email fairestrunofall@gmail.com. See ya real soon!