Greetings, friends! I come to you as the humble bearer of a brand new personal record in the half marathon. Hotcha!
But more about that tomorrow. For now, let's check in on the training log:
Sunday | ran 5.54 miles outside in 60 minutes
And then I saw Counting Crows and Matchbox 20 at Jiffy Lube Live! Gotta say, while I'm waaaay more of CC fan, MB20 had far superior showmanship. Rob Thomas knows how to present.
Monday | ran 5.48 miles outside in 60 minutes
Humid, but I wanted to front load my training at the beginning of the week so as to have plenty of rest days before the Parks Half.
Tuesday | walked 2.17 miles outside in 35 minutes; 70 minute ballet class

Wednesday | ran ran 5.48 miles outside in 60 minutes

Thursday | walked 2.07 miles outside in 35 minutes; 70 minute ballet class

Friday | walked 2.11 miles outside in 35 minutes

Saturday | rest, mostly
I did a little bit of ab work but hardly anything worth noting. Then it was off to bib pickup for Sunday's half. It's a local race but one with a pretty far reach, and the sports store where the hold pickup was mobbed. It was way too crowded to do any shopping, but I did snag an old race pint glass for $1. Sure, it's for the year before I first ran it, but $1!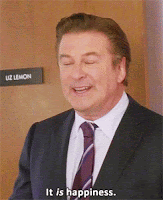 And in amusement park news, I just snagged a Groupon for tickets to Busch Gardens Williamsburg, so look for that recap coming in a month or so. It's dive coaster time!
Roundup:
– easyWDW continues full coverage of Epcot's Food & Wine Festival and I want it all and I don't get any and I'm very jealous and sad. 🙁
– Disney In Your Day begins to report back on the festival as well.
– Jambo Everyone visits one of my favorite WDW bars, Nomad Lounge in DAK.
– The Disney Tourist Blog parses out the differences between visiting WDW at Halloween vs. Christmas.
– Disney Adulting takes a deep dive into the history of Pirates of the Caribbean.
Don't forget, you can follow FRoA on Twitter @fairestrunofall and on Instagram @fairestrunofall. If you have any questions or thoughts, leave a comment or email fairestrunofall@gmail.com. See ya real soon!