From the lowest lows to the highest highs. After my disastrous Baltimore Marathon, what's my next move?

Why, I'm going to Walt Disney World!


I really thought I wasn't running the Walt Disney World Marathon this year. I really didn't think I would. My Annual Pass expires in December. I thought I would be fiscally responsible and save my money and my airline points for once. It would be the smart thing to do.

But how could I miss the Walt Disney World Marathon?! It's my all time favorite race!
One day I decided to present my dilemma to Pat. And without hesitation he told me to do it, because it makes me happy.

So I caved. Or more accurately… TREAT YO SELF 2017!!!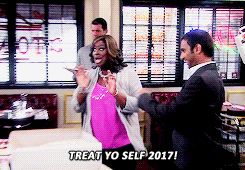 Finally accurate!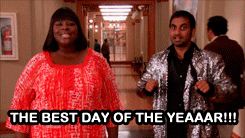 Invariably accurate.
In a whirlwind 24 hours, I booked a plane, snagged a resort room, and registered for the race. (And then cancelled and rebooked my room, because All Star Movies trumps pricier, under construction Caribbean Beach.) I'm going to do another quick turnaround – fly down Saturday, run the race Sunday, fly home that night – and I know it'll be totally worth it.
And I haven't regretted it for a second. I love this race so much. The people, the energy, the parks, the characters… even thinking about it makes me want to cry. I can't wait! 
Will you be running the 2018 WDW Marathon? Do you frequently impulse-register for races?
Don't forget, you can follow FRoA on Twitter @fairestrunofall and on Instagram @fairestrunofall. If you have any questions or thoughts, leave a comment or email fairestrunofall@gmail.com. See ya real soon!