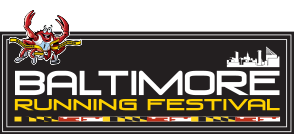 You could, conceivably, run the Baltimore Marathon AND the Marine Corps Marathon the same year. They're never on the same day. They are sometimes on the same weekend, and historically they're always within a week of each other.
This year the two are spaced apart by about a week (Oct 20 & 28), so the feat is a little less daunting than last year, when the guns went off within 24 hours of each other. Perhaps you are one of those who would like to double up. If so, class dismissed! 
But if you want to run one or the other but not both, this post is for you. Since these races are so close in date and locality I thought it might be helpful to make some comparisons.
MY MARINE CORPS MARATHON EXPERIENCES | 2014 | 2015 | 2016
MY BALTIMORE MARATHON EXPERIENCE | 2017
REGISTRATION
The Marine Corps Marathon bibs are awarded by lottery, so you have to get in, for starters – or run for a charity. (The lottery opens in March, so keep an eye out.) 
The Baltimore Marathon is sold until unavailable. My bib was given to me last year so I didn't keep an eye on when it sold out, but I don't think it's super quick. Registration is open now.
DATE
The races are within a week of each other, hence this comparison for those not looking to double-dip. There are a few differences to consider, though.
First, it's worth noting that MCM is on Sunday, giving you Saturday to travel as needed. Baltimore is on a Saturday, which means that you'll have to find a way to get to the expo on a Friday. That may require taking some vacation hours depending on your work schedule.
Second – and this may be silly – but MCM is the Sunday before Halloween. This means most Halloween parties will be going down on Saturday night… while you head to bed early. Many won't care, but if you're one of those people who just loves Halloween and its accompanying shenanigans, you might want to go with Baltimore instead on the strength of its timing alone.
MARATHON COST
Last year MCM was $160. Ouch. 
Baltimore is currently $110. It gets incrementally more expensive as the race date nears, topping out at $140 at the expo.
WEATHER
Total crapshoot. They're close enough in location and date that this can't really be a deciding factor, but I figured I'd make a category anyway precisely to point out that fact.
Anyway, weather around here in October is usually reasonably mild, but it can get chilly toward the end of the month. That being said, every October marathon I've run since 2014 has ranged from comfortably crisp to downright hot. And now that I've said that, this year it'll probably be rainy and 2 degrees outside. You're welcome!
GETTING TO THE MARATHON START
Both have hotel partnerships with associated shuttles as needed if you're traveling. If not, Baltimore is easier to get to by some measures – they don't close off the roads until about an hour before the race, so you can be dropped off right at the start line by an Uber/Lyft (or, if you're me, by my dad). Light rail is also available.
On the other hand, if you live on the DC Metro line, MCM is very convenient. Barring years where the administration is being especially cranky about track maintenance schedules, the Metro opens early Sunday morning and you can take the train right to the start area. Driving is not as easy as many roads are closed and you've got to take shuttles and crud, but it can be done.
START LINE
MCM is a much more regimented and grand experience, as you might imagine. There are bag inspection checkpoints, extensive personnel, skyping with the American flag, Ospreys, and a line of Marines ready to high-five you as you start off on the course. 
Baltimore is humbler, but it has its perks. Real bathrooms in Camden Yards are open for you, for starters, plus there's a gas station nearby where you can pick up coffee or whatever. It's just kind of a homier vibe. 
MARATHON COURSE
MCM is pretty flat and pretty fast; it's considered one of the best marathons for beginners in the country. The course winds through DC and northern Virginia, with some highlights being Georgetown, the National Mall, and Crystal City.
Baltimore definitely has some rolling hill sections. I didn't encounter anything too mountainous, but if you hate hills you won't be thrilled with certain portions of the course; this IS somewhat mitigated by the final couple miles being largely downhill. The primary highlight to me was running through the Maryland Zoo, although to be honest you don't get to see much. They did have a penguin out for photo ops. Under Armour World Headquarters was pretty fun too. 
MCM is the only race on its course for the duration. Baltimore includes relay marathon runners as well as a half marathon that mixes into the second half of the race. 
Both have excellent course support as far as spectators are concerned, with lots of random neighborhood people cheering you on.
Course support for both is comparable. Gatorade, med tents, water stops ever couple miles.
FINISH LINE
MCM ends in Arlington, near the Netherlands Carillon, or bell tower. This is technically near the famous cemetery but not appreciably close. There's a post-race finisher area where you can get food and beer and such but it's always overrun with people. I generally meet Pat at the bell tower and get the hell out of dodge.
Baltimore has the advantage of ending in the Inner Harbor, in the center of the city's most tourist-y area. In addition to the many, many runner's village tents, you're welcome to branch out into the Inner Harbor and its many restaurants, shops, and other attractions. (Shout out for the National Aquarium!)
At MCM you get one of those pre-packaged snack boxes a la runDisney. Baltimore has more of a free-form, grab-what-you-want method. I thought the inclusion of indigenous Utz chips was a nice touch.
MARATHON PACE REQUIREMENTS
Marine Corps Marathon requires a 14 minute per mile pace. Generally you have to "Beat the Bridge," or run over the 14th Street Bridge, by a certain time or you'll be pulled from the course. My understanding is that if you make it in time you're pretty much in the clear, but I've never tested this theory… 
The Baltimore Marathon requires a 16 minute per mile pace, so same as runDisney.
EXPO & SWAG
MCM's expo is MUCH bigger. That being said, Baltimore's is legit; it's just not nearly AS big. Both have a fair to expansive selection of vendors, but MCM seems to draw some bigger names. For example, runDisney usually has a booth at MCM but I didn't see them at Baltimore.
MCM runners get a nice flocked mock turtle neck race shirt. Finishers also receive a commemorative patch.
Baltimore runners get an Under Armour long sleeve tech tee. It has thumbholes! 
There are sometimes some random snacks and things in bib bags and at the expo, but nothing jumps out at me as particularly remarkable.
Both have plenty of nice merch to choose from. MCM partners with Brooks and Baltimore partners with Under Armour. I'd say there's a greater variety of gear and more stock at MCM. Baltimore's stuff was very nice but stock wasn't as plentiful (everything I would've bought wasn't available in my size by the time I got there). They had some discounts if you bought a certain amount, though, which is a perk worth considering if you like to buy a lot of commemorative race gear.
Medals for all!
FINAL THOUGHTS
I've run both races and enjoyed both from different angles. I think MCM is a bigger deal and has more pomp and flash attached therefore. But Baltimore is not to be discounted – it's a formidable race with great course support, spectator turnout, and perks. 
Personally I'll be entering the MCM lottery simply due to the convenience factor: it's on a Sunday so I don't have to worry about having time to get to the expo, and I live a ten minute walk from the Metro. But if I don't make the lottery, I won't hesitate to register for Baltimore instead. It's a solid race (and I could use a redemption run).
Have your run the Marine Corps or Baltimore marathons? What are your thoughts? Did I forget anything in my comparison?
Don't forget, you can follow FRoA on Twitter @fairestrunofall and on Instagram @fairestrunofall. If you have any questions or thoughts, leave a comment or email fairestrunofall@gmail.com. See ya real soon!