Heeeey! So like I alluded to earlier, I am in the midst of a very big move. I don't anticipate any real lapse in service (this blog provides a service, right?) but I do want to provide for all possible eventualities. With that in mind, this seems to me to a prime time to do my annual Trip Reports & Race Recaps From The Last Year post.

As you are no doubt aware, I have two recap pages in the above navigation bar: one for races and one for trip reports. But if you haven't been here in awhile, there may well be much newness to read!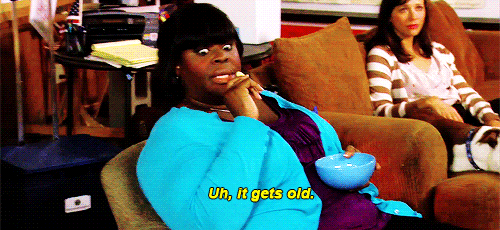 Okay, sure, but not YET.
In the past I've listed ALLLLLL the possible trip reports and race recaps, but I the list is getting quite lengthy I'm just going to put the ones that are new since last year below. For a breadth of your options, click the links above.
Here are my new multi-day trip reports:



Walt Disney World, November 2018
Walt Disney World, January 2019
Here are my new day trip reports:
Busch Gardens Williamsburg, October 2018
And here are the new race recaps:



Wrightsville Beach Marathon, March 2018
George Washington Parkway Classic, April 2018
Tessitura Convention 5K, July 2018
Rockville Twilighter 8K – Jenn's Recap, July 2018
Rockville Twilighter 8K – Elizabeth's Recap, July 2018
The Fast & The Fierce 5K, August 2018
Parks Half Marathon, September 2018
National Capital 20 Miler, September 2018
Marine Corps Marathon, October 2018
Wine & Dine 10K, November 2018
Wine & Dine Half Marathon, November 2018
Have thoughts on what you read? Feel free to comment no matter how old the post – I can assure you I'll see it. And if YOU have a particularly good trip report you'd like to share, let me know; I love those things!
Don't forget, you can follow FRoA on Twitter @fairestrunofall and on Instagram @fairestrunofall. If you have any questions or thoughts, leave a comment or email fairestrunofall@gmail.com. See ya real soon!