Hello! Are you a paranoiac? Are you forgetful? Are you a forgetful paranoiac? ARE YOU A PARANOIAC BECAUSE YOU'RE FORGETFUL???
I feel you. Oh, do I feel you. My anxieties seep into all aspects of my life, running included. But I adapt and manage them as I go along – and I think I've got my pre-race readinessa paranoia licked (one down!). The solution is simple: photography!
Next time you lay out your race gear, lay it ALL out. Is your breakfast bar in the fridge? Go grab it and toss it on top of your sports bra. Have you cut your KT Tape yet? At least lay it out with some scissors. Watch? Water? Credit cards? Add EVERYTHING for race morning to the pile.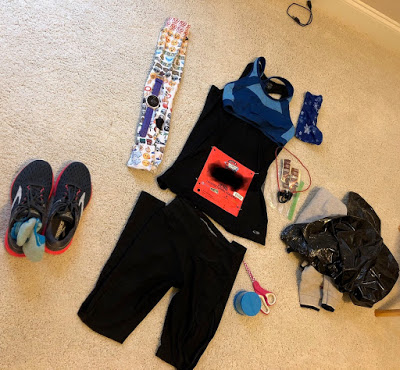 Once you're absolutely sure every element of your race is in one place, take a picture. Afterward your race is over, evaluate. Were you missing anything? No? Great! You've got yourself a race prep platonic ideal!
Then, when you're prepping for your next race, consult your photos and look over the contents. Anything missing? No problem; you've caught it in time!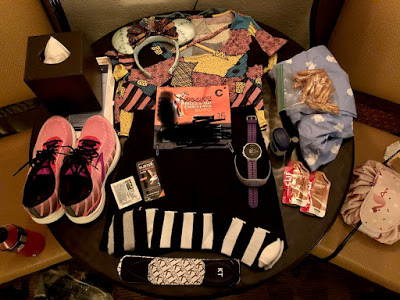 Certainly it's not a foolproof method; different races have different requirements. But it's helped me cool my anxiety jets and/or saved my running bacon on more than one occasion. Can also work for long training runs. Practice while you're waiting for races to start up again. You know how to get to Carnegie Hall, after all.
Don't forget, you can follow FRoA on Twitter @fairestrunofall and on Instagram @fairestrunofall. If you have any questions or thoughts, leave a comment or email fairestrunofall@gmail.com. See ya real soon!