Normally my Thoughts While Watching posts revolve around vintage park media, like the Disneyland opening day TV broadcast or, most recently, the 1993 WDW vacation planning video. Muppets Haunted Mansion, by contrast, just came out last week, but I think it'll still work for the brief: normally we are viewing the Disney parks through the lens of the past, and all we're doing now is shifting that lens. Now, we're viewing The Haunted Mansion through the lens of the Muppets!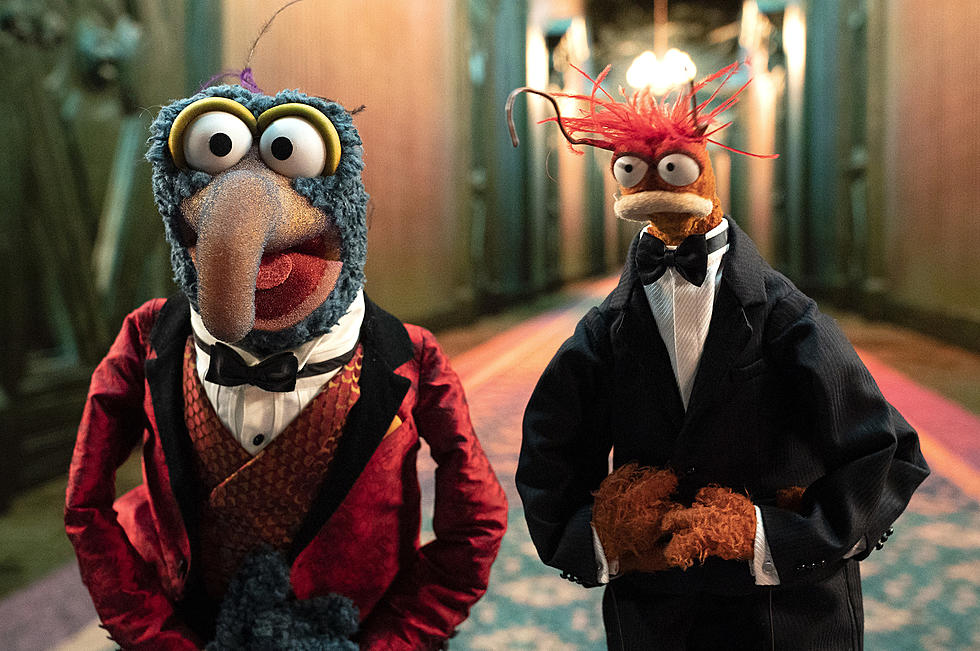 Now that I've got you all on board, let's get to the meat of the piece. Muppets Haunted Mansion can be viewed on Disney+ here. Queue it up (might I suggest Chromecast or similar?) and let's get cracking!
21 Thoughts I Had While Watching Muppets Haunted Mansion
1. Kermit's Miss Piggy costume is vaguely disconcerting.
2. Lol to the Great MacGuffin, although I think they're actually called maguffins?
3. I LOVE THE SWEDISH CHEF!
4. Hold up, does the Caretaker own Sprocket?
5. I love that they're doing some of the actual tomb puns in the queue.
6. Oh my God, we're all gonna be doing a LOT of singing in the Haunted Mansion queue, aren't we?
7. Pat and I just said "Danny Trejo?" in sync.
8. Similarly, I would not have expected to see Pat Sajak here.
9. No hanging Muppets and/or Will Arnetts? Fair enough.
10. That magician's portrait kinda looks like Will Arnett. I think I see where this is going.
11. Awww, I would've liked a bigger cameo for you guys too, Beaky.
12. Ha! Juan Staysmost, getting his Beetlejuice on. I kinda wish we had seen more of this party.
13. Wait, how can she be Miss Piggy and Madame Pigota at the same time?
14. Ooh, ooh, I think the maid was Kim Irvine, Leota Toombs' daughter!
15. Kermit can be in two places at once too? Man, it's almost like this Muppets TV special isn't based in reality.
16. SAM EAGLE! I love Sam Eagle! He gets to be a duelist!
17. I bet Hatbox Ghost Fozzie's puppet is terrifying out of context.
18. Statler and Waldorf stuck in a stopped doom buggie is poetic art.
19. I would pay real money for some behind-the-scenes footage of Taraji P. Henson filming this scene with Pepe.
20. "Forever and ever… or not." The Shining is always a winner.
21. Normally just one ghosts follows you home – how lucky they get all three hitchhikers!
Okay, so I think we can all agree that Muppets Haunted Mansion is both adorable and super fun. I must say, though, I kinda wish there had been even MORE Haunted Mansion ride callouts? Maybe I ask too much. Or maybe I just missed a bunch the first time through. Time for a rewatch!
Don't forget, you can follow FRoA on Twitter @fairestrunofall and on Instagram @fairestrunofall. If you have any questions or thoughts, leave a comment or email fairestrunofall@gmail.com. See ya real soon!