How was the ZOOMA Annapolis Half Marathon? To quote myself that one time: HILLLLLS. (But not THAT bad. Nothing ever will be.)
I was very graciously hosted for this race by Elizabeth, an Annapolis resident, who picked up my packet for me so I didn't have to brave the Friday Beltway during rush hour, fed me, put me to bed, and let me set an extra alarm for race morning because I am still paranoid post-MCM.
The close proximity also allowed me to sleep an extra 45 minutes, and even then I arrived at the race start at Navy-Marine Corps Memorial Stadium an hour early. Now that's how I like it! Temperatures were decent, too, in the low 70s with cloud cover, but the humidity was a little too high for comfort. That's what you get for daring to schedule a race in June, I guess.
Parking was free and on-site, so I chilled in my car for about fifteen minutes before hitting up the portapotties and then wandering around the finisher area, which was already populated with vendors. I also discovered that there are real bathrooms available in the stadium, so I went again on the principal that it's never a bad idea.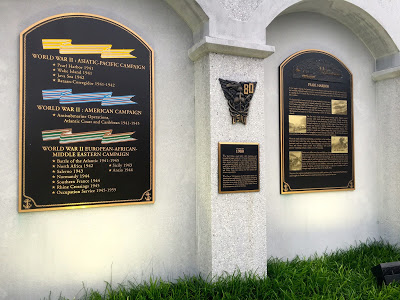 Race start approached, and as there were no formal corrals I selected my own starting area. There was signage indicating approximate minutes per mile, and I plunked myself down by the 10 min/mile area. Someone sang the national anthem, and then a startling turn of events, the race started precisely on time.
This race was weird in one particular aspect: there was a 5K, a 10K, and a half as part of race day, and they all started together. The whole group set off around the stadium and behind it, at which point the 5K peeled off back toward the stadium while the 10K and half groups soldiered on.
Another weird bit: at one point us half people peeled off from the 10K people, performed an out-and-back, and then… met up with them again. Disconcerting.
From there we entered my favorite part of the whole race: downtown Annapolis! We ran down the main street and toward a marina; I loved seeing the sails at the bottom of the hill. This is the last positive thing I will say about hills.
Look, it's hard to take a steady picture while running.
After that (I'm pretty sure it was after but it might have been before? They were definitely adjacent course portions) we ran around the St. John's College campus and some random neighborhoods before The Part Elizabeth Had Warned Me About: the Severn River Bridge.
But I was a bit confused. There were people in front of me headed up the bridge, but then there were people headed back down it toward me. I knew there wasn't an out-and-back over the bridge proper; I also knew that the race hadn't been on long enough – and the crowd was too thick – for the people on the opposite side to be the leaders of the half. We had also already crossed a couple bridges, so I concluded that I had actually already run over the Severn River Bridge without realizing, the people on the opposite side were probably behind me, and in conclusion it couldn't be so bad.
It was in that optimistic spirit that I ran up the bridge, increasingly miserable but quite determined not to give up on something I had probably already done. And at the top of the bridge, in my moment of happiness and relief, I saw it: the 10K turnaround. No, the half didn't have an out-and-back, but they did. The people I had seen were the 10K runners, something I would've realized if I'd looked closely at their bibs but with a mixed race it's hard to keep track, you know? Anyway, my point is that you can do anything you set your mind to if you're deluded enough.
I lost them about a third of the way into the hilly second half
and I'm still kinda bummed about it.
After putting the bridge behind me, I was met with the WWII memorial and… ANOTHER HILL. Still a bit tired from my last incline, this was arguably even rougher. But I made it!
And there I thought to myself: I can tell Pat I didn't quit on the hills! He sometimes gently teases me about that, how I often let myself walk on hills during training. So he would be proud of me for running all my hills. This thought then backfired on me, however, when the rest of the race proceeded to consist of A BUNCH OF HILLS.
Up until about mile 6 I was doing great. Hell, my GPS later told me I had set 5K and 10K records for myself. If this course had been Florida-flat, I feel pretty confident I would've had a PR on my hands. But that second half, guys. It was the worst. It was in out-and-back that in turn involved several internal out-and-backs, Inception-style. And the worst of it was that every time you ran downhill, you could see the people ahead of you running uphill on their way back. I saw so, so many people stop and walk, and not without full justification. At times my running steps were barely more than a glorified walk, but I ran up every hill because of that stupid thought: I can't walk because then I won't be able to tell Pat I didn't quit on the hills.
After clearing the primary out-and-back of highways and wooded back neighborhood, and then the Seven River Bridge AGAIN (luckily it was a tad less steep from the other direction), I found myself back in the area behind the stadium – only, you guessed it, this time I was met with a bunch of upward inclines I didn't even remember running down. And then the run to the finish WAS UPHILL. WHAT THE HELL.
But the final few yards were flat, and I was so happy to see the finish I cranked up the speed to meet it. And the announcer was all, "A big sprint to the finish from Jenn German!" possibly the first time an announcer has ever singled me out, and I was all, YOU KNOW THAT'S RIGHT.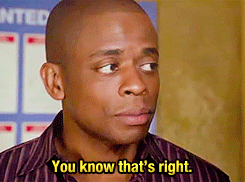 I was quickly medaled and water-bottled, at which point I was free to roam the post-race area. There were snacks for the taking for runners, plus vendors, massage, and yoga. But I had a breakfast date with Elizabeth to make, so after cleaning the sweat out of my eyes (I managed to save my contacts!), I hopped back in my car and… proceeded to get stuck in the road closures of my own damn race. What're you gonna do. I found a back way eventually and Elizabeth and I walked downtown for brunch and ate monkey bread and eggs, so I think I win.
The lighting wasn't great.
My final time was 2:16:06, a good five and half minutes slower than my PR. Yet I'm still kinda proud of it, because seriously, guys. THOSE HILLS. And I didn't quit! I got to tell Pat I didn't quit!
I'm not sure if I would run this race again. It was reasonably well organized, but early June is an uncertain time to plan a race, weather-wise. Plus, again, HILLS. On the other hand: hills. They suck, but conquering them was good practice for me. My muscles are now just a little bit stronger. I think as a training race, it might be worthwhile to do again. But I'd go into it knowing that I won't probably enjoy myself. We'll see how I feel when registration comes around again.
That does it on races for the first half of my year. More to come in September!
P.S. Happy D-Day!
Have you ever run a ZOOMA race? How about in Annapolis? How about a race with the sort of hills that make you want to die?

Don't forget, you can follow FRoA on Twitter @fairestrunofall and on Instagram @fairestrunofall. If you have any questions or thoughts, leave a comment or email fairestrunofall@gmail.com. See ya real soon!