Remember when Disney came out with their original Main Attraction merchandise series in 2020? (It's okay if you don't; a lot of stuff happened in 2020.) Here's Disney's original announcement post, with the opening, Space Mountain set of Minnie ears, bags, pins, and more.
Each monthly drop was plagued by the usual human and tech issues, including virtual holding rooms, glitching shopping carts, and resellers running off with huge hoards to sell online at massive markups. For the most part I just ignored the whole deal, as I hate shopping a) under pressure and b) without a discount.
But there was one pair of Minnie ears I really liked: the very first drop, the Space Mountain pair. Unfortunately I wasn't aware of their existence until after the on sale date, at which point they were thoroughly gone unless I wanted to give an eBay pirate $300.
UNTIL NOW.
You can still get them on eBay for $300 if you love wasting money, but there's a secret: Shanghai Disneyland has the exact same ears, and plenty of Chinese sellers are happy to send you a pair for $20 or less. To be clear, I don't know if they're still available in-park or just a cheap stockpile, but that's the deal!
While the 2022 Main Attraction Space Mountain ears are cute, they seem a little too bulky to me, too overdesigned. So I decided to spring for the Shanghai Disneyland dupe, and I have no regrets: look how cute! And also how completely identical!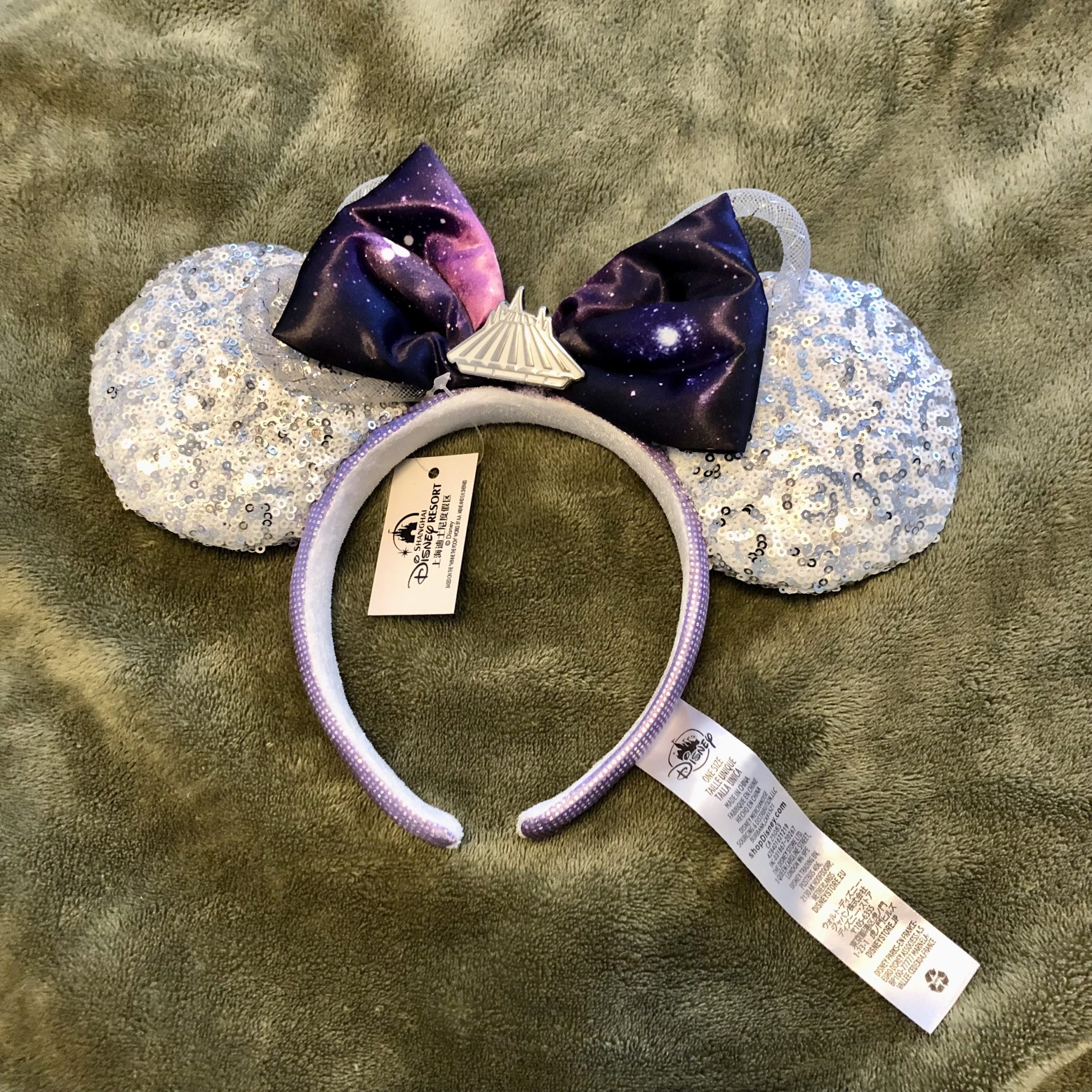 Let's look at the Shanghai Disneyland ears one more time side by side with the original Main Attraction ears:
(The image on the left is from the official Disney blog and I found it here. This is also where I got the collection photo at the very top.)
Grabbing these has given me an idea: I think for my next trip, I'll plan a wardrobe that incorporates an outfit for each specific park. The Space Mountain ears will of course be for the Magic Kingdom, I have Spaceship Earth ears already, and I just got my new Tower of Terror ears for the Studios. I even have my tiger hat for Disney's Animal Kingdom, but I may ultimately have to find an animal print pair on my next DAK outing. It's only right. (Also that hat is not suitable for hot weather, so.)
Anyway, here are some pictures of me modeling my new ears. Mostly I just want to show off my recently acquired blue hair. It's like Strong Bad says: ya gotta have blue hair.
Don't forget, you can follow FRoA on Twitter @fairestrunofall and on Instagram @fairestrunofall. If you have any questions or thoughts, leave a comment or email fairestrunofall@gmail.com. See ya real soon!