Oof.
To be perfectly frank, I had a rough weekend.
That's a bad start to the post. Please forgive me. Please forgive me, too, for depriving you of Moon's virtual company; she got a couple training runs in this week and was going to get in on the Week In Review for the first time in forever. Unfortunately, in an effort to combat said weekend roughness, I ended up at her apartment watching silly YouTube videos all evening and nothing productive got done.
In sum, I am Not Feeling It, I'm afraid. Let us simply say that my training was fine if lackluster last week, and that Flogging Molly's "Float" is a great song. Okay? Okay.
Fear not! There is a shining light on the horizon, and it is called Walt Disney World. Nine days, guys. THANK GOD.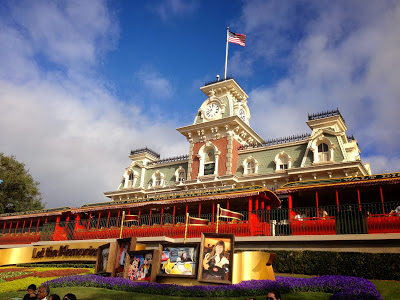 Oh, WDW. You're always there when I need you.
Anyway. The roundup thingee.
– Prairie Princess Runners suggests we stop the war on women's bodies, and I wholeheartedly agree. (Also, boys are jerks.) (Except of course YOU, if you're a boy. I hear great things about you!) (DO any boys read this blog?)
– Just Me and My Running Shoes hits the Epcot trails.
– Run Eat Repeat interviews ultramarathoner Dean Karzanes. Now I want pizza.
– Margaritas, Miles & the Mouse shares an adorable story about her first brush with celebrity.
– Princesses and Pixie Dust starts the running journey.
– This Happy Place shares the best story tangentially related to the Sherman Brothers EVER.
– Theme Park Insider offers important info on what to do if you're sick at WDW.
– Headed to the Grand Floridian's giant gingerbread house? (I am!) Gluten-Free & Dairy Free in WDW has the scoop on what they're offering for special diets.
Don't forget, you can follow FRoA on Twitter @fairestrunofall and on Instagram @fairestrunofall. If you have any questions or thoughts, leave a comment or email fairestrunofall@gmail.com. See ya real soon!