JENN: Okay, I am SUPER EXCITED for this Photographic Memory because I'm fairly certain it proves that Moon is a time traveler. Behold this scene from Disney's Animal Kingdom's Conservation Station!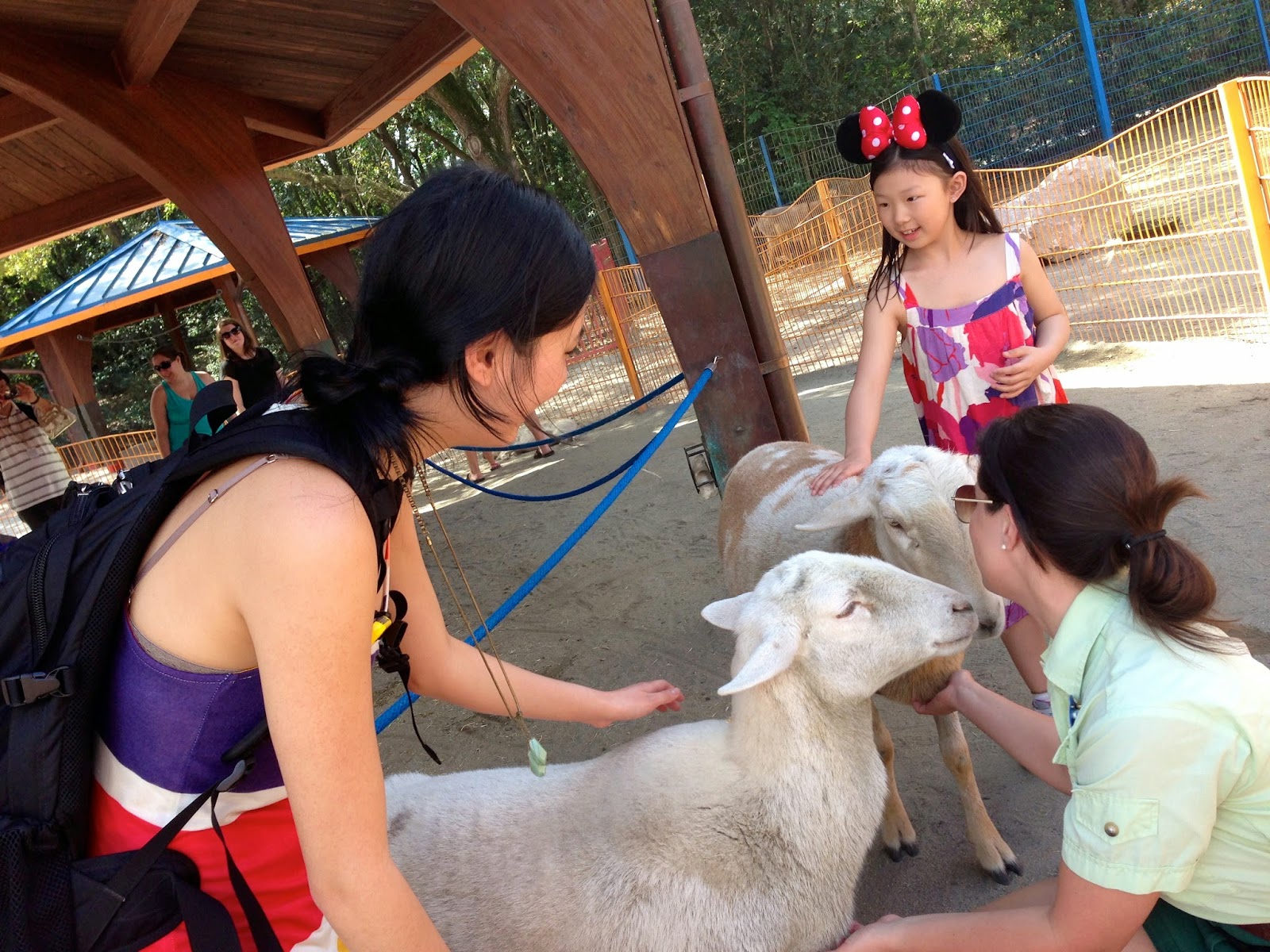 Look at the clothes. Look at the joyous faces. Look at the love of sheep. THAT SMALL CHILD IS MOON VISITING HER FUTURE SELF.
MOON: I wonder when I get to do this…
JENN: Past you is way more technologically advanced than future you.
MOON: A future me as a younger self going to visit adult me. Or maybe I missed something
JENN: Incidentally, Moon LOVES sheep. Have we mentioned that?
MOON: I do!!!
JENN: So DAK's Affection Section petting zoo is like her place of zen.
MOON: They were cool sheep.
JENN: If I remember correctly, the white sheep is named Dolly and the brown and white one is named Fleming. The Cast Member on duty taught Moon all about how to charm Fleming. Ear rubs, I think it involved.
MOON: D: I don't remember. But I remember which sheep Fleming was. 😀
JENN: I'm sure eventually future past you will come explain it, thus bringing the entire sheep adventure full circle.
MOON: Maybe it's just me from my crazy Disney universe dream. Parallel worlds!
Conservation Station is not generally considered a must-do in the travel guides, but we just love the Affection Section. Have you spent much time there? Which animal is your favorite?
Don't forget, you can follow FRoA on Twitter @fairestrunofall and on Instagram @fairestrunofall. If you have any questions or thoughts, leave a comment or email fairestrunofall@gmail.com. See ya real soon!