JENN: Merry Christmas Eve! And on that note: injury update! You first. How's the hip?
MOON: I think it's safe to say I'm good to go. I've run 3-4 times this week? I guess I won't know if it's completely good until I do a looooong run, but I figure it will take me enough time to build back up that it'll probably be fine by that point anyway.
JENN: Hey, if there's no pain so far, you're in good shape!
MOON: What about you?
JENN: Good, but also bad. The bad news is that I've decided to take the whole week off if an effort to heal my Achilles fully and completely. :/ This is bad because I hate not exercising and I have a marathon in less than a month, so the timing is not ideal.
The good news is that so far it seems to be working. As long as I stick to my guns and DO NOT give in to the temptation to run again prematurely, I think I'll be a-okay.
MOON: It sounds like a good plan!
JENN: I'll do some short runs after Christmas, and then some gentle medium runs the week after, and then WDW MARATHON TIME!
MOON: :D!
JENN: My finest thirtieth birthday present to myself.
MOON: It is definitely a well-suited gift.
JENN: Also well-suited? The roundup:
– Darlin' Rae ponders the reality of run streaking.
– Pink Elephant on Parade has tips on cramming all your Dopey needs into a single carryon.
– Mom's Magical Miles discovers the joys of Tom Sawyer Island. (Which is more than can be said for me. I'll try again someday…)
– The Main Street Gazette soaks in the holiday ambiance at Disney Springs.
– Walt Disney World for grownups offers some legit cute ways to propose at WDW.
– The Disney Tourist blog is offering a free Disney Christmas e-book.
– The Affordable Mouse points out some things that Disneyland has that WDW doesn't.
– Mouse on the Mind, and On the Go in MCO offer a retrospective of our nearly departed Osborne Lights.
Speaking of which: I want to end this post with a smattering of photos of the Osborne Lights. Farewell, dear friends. It was my pleasure to view you – and even run through you – on multiple wonderful occasions. Here's hoping you reappear elsewhere on property.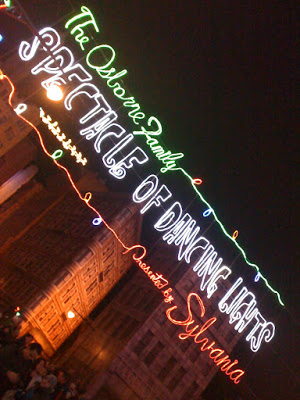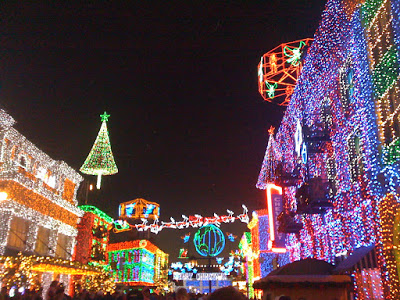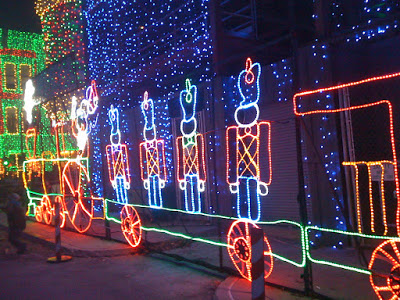 Merry Christmas to all, and to all a good night!
P.S. Don't forget my birthday is the day after Christmas. >.>
Don't forget, you can follow FRoA on Twitter @fairestrunofall and on Instagram @fairestrunofall. If you have any questions or thoughts, leave a comment or email fairestrunofall@gmail.com. See ya real soon!