We recently wrapped up all my Disney trip albums in my Last Photos series – and I know I said we'd do First Photos next. But while Universal Studios is by no means my heart's home the way WDW is, I'd say it deserves a little love, no? So let's take a quick look at my Last Photos there…
Once again, apologies for photo quality; 2/3 of these are really old.
The year: 2011
The companion(s): Elizabeth
The title of the album: CONSTANT VIGILANCE!
The why: We didn't eat at Margaritaville, but as we exited the parks for the final time this sign really spoke to me.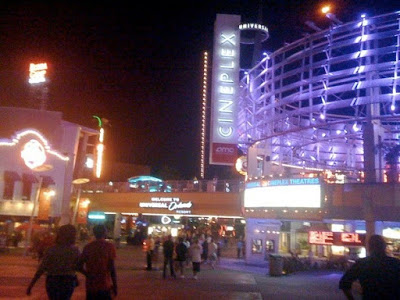 The year: 2012
The companion(s): My cousin and his best friend
The title of the album: Mischief managed
The why: This is what it looks like when you enter CityWalk at night, except for the fact that I was exiting and turned around to take this shot.
The year: 2015
The companion(s): Sometimes coworkers; sometimes just myself
The title of the album: I solemnly swear I am up to no good
The why: My Universal Studios jaunts were pleasant and even impressive, but none of it breathed magic in me the way Disney does. The sole, near exception: Diagon Alley. This area, even more than Hogsmeade, is incredibly immersive and detailed. My point here it that I want all my mail delivered by owl from now on.
That's all! First photos really next time.
Don't forget, you can follow FRoA on Twitter @fairestrunofall and on Instagram @fairestrunofall. If you have any questions or thoughts, leave a comment or email fairestrunofall@gmail.com. See ya real soon!