I swear I don't actively try to turn conversations with strangers toward running. But it seems to be happening anyway.
During a happy hour with some of Elizabeth's co-workers before the ZOOMA Half, I got to talking about my race schedule. (Did anyone ask beyond "What brings you to Annapolis?" No. And yet here we are.) I talked a little about my winging-it plan, and how that meant that I may or may not run the Marine Corps Marathon this year depending on availability.
"Why don't you just run the Baltimore Marathon?" one of my companions replied.
I was doubtful. "I hear it's hilly…"
"Oh, it's really not that bad," he said, before clarifying that he's never run the full marathon, only the half.
So I'm still not sure about that. But his response did convince me to open up my eyes to, y'know, other fall marathons.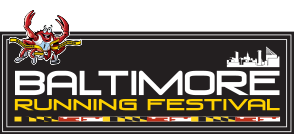 Baltimore is indeed a possibility, and one that I have considered. My parents live 15 minutes outside the city so it would be a convenient location. And it's the same day as MCM, allowing me to follow a similar training plan regardless of which race I run.
Really, it's only the possibility of hills that give me pause. Although I tackled them gamely during the ZOOMA Half, I'm not sure I want to multiply that experience x2. Of course, if it's more a matter of hills here and there, that's something else entirely. After all, the Rock 'n Roll Marathon rudely hit me with a large hill at miles 22 AND 23 and I survived. I didn't like it, but I survived. I'll need to do more investigation into the course before I make a call.
OR WILL I?
I was paging through a copy of Runner's World a couple weeks ago when I saw an ad for the Outer Banks Marathon and was immediately intrigued. North Carolina in early November should have solid marathon weather, and the course promises to be mostly flat with beautiful nature views. Pat loves to surf the Outer Banks and the best waves show up in the fall; I could more than likely persuade him to come with me on the strength of that alone. Bonus: a bib is less than a hundred bucks. Good looks, good looks.
The impediment comes with the distance – it'd be a 6 or 7 hour drive there and back, and we'd need to get a hotel. If I register, I am committed to what amounts to a four day weekend road trip.
So I'm not ready to pull the trigger on either race just yet. Luckily, I don't think either tends to sell out waaaay in advance. I'd like to hold a decision until August if I can. MCM bib transfer opens in mid-July. We'll see how it all shakes out.
Have you run the Baltimore Marathon or Outer Banks Marathon? Which would you recommend? Got any other race suggestions?

Don't forget, you can follow FRoA on Twitter @fairestrunofall and on Instagram @fairestrunofall. If you have any questions or thoughts, leave a comment or email fairestrunofall@gmail.com. See ya real soon!