Hey, remember that time when my knee started bothering me and I wrote this whole post about how I took some unscheduled rest days and sometimes you have to do that and then you're all better yay?
Hahahahaha PSYCH.
Oh, man, guys. This isn't good. I have a marathon THIS SATURDAY and while this is self-diagnosed I am 97% sure I'm having IT Band issues. The good news is that I've at least been smart enough to rest it and with the judicious application of some KT Tape sent by angels I have improved the situation considerably. The bad news is that frick frick frick, I'm going into a marathon with an uncertain health status and my recent training has been shot all to hell.
See?
Sunday | rest
This was wise.
Monday | ran 9.12 miles on the treadmill in 1:35
This was ultimately not wise. But I wanted one more long run before the marathon! I did not consider it could be my LAST run before the marathon…
Tuesday | walked 2.43 miles outside in 40 minutes; 65 minute ballet class
This probably wasn't the best idea either, but I was desperate to keep up the rest of my exercise schedule, so…
Wednesday | 40 minutes of arm and ab work
Thursday | rest
It occurred to me that ballet was doubtless not helping, so I gave that up too. I don't know if you know this already, but injuries SUCK.
Friday | 40 minutes of arm and ab work 
Saturday | rest
So that's where I stand. The KT Tape is helping a lot, but I'm not sure if I should risk trying for one more training run or if I should just go into the race cold but with a presumably even healthier IT Band. Help?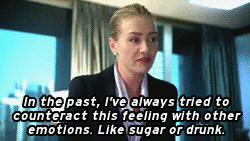 Should I just eat my marathon Sour Patch Kids in advance or what?
Non-sequiter: ROUNDUP.
– IRONY ALERT: Elbowglitter discusses injury prevention.
– The Runner's Guide to WDW highlights a very special running relationship.
– Walt Disney World for Grownups offers a great rundown on how to carb load properly, especially at WDW.
– The Disney Tourist Blog gives a helpful review of Rivers of Light.
– Passport to Dreams Old & New delves into some lost WDW background music history.
– Meanwhile, The Tomorrow Society assembles an Epcot playlist.
– An Open Suitcase has advice on what to do in WDW on a park-free day.
– Disney Adulting is determined we will all eat healthier at WDW.
Don't forget, you can follow FRoA on Twitter @fairestrunofall and on Instagram @fairestrunofall. If you have any questions or thoughts, leave a comment or email fairestrunofall@gmail.com. See ya real soon!