If you had told me fifteen years ago that I would one day write a post advocating against theme park commando touring, I would've laughed in your face. It's the sort of thing a commando would do.
THEME PARK COMMANDO TOURING: IT IS THE WAY
I was totally that girl on my first Walt Disney World trip as an adult – we must all get up at THIS time so we can get out that door by THIS time so we can be there BEFORE rope drop at which point we shall proceed in an orderly fashion to this, this, this, this, and this attraction so that we might make our lunch ADR at THIS time OKAY BREAK!!!!! I'm sure everyone else loved it.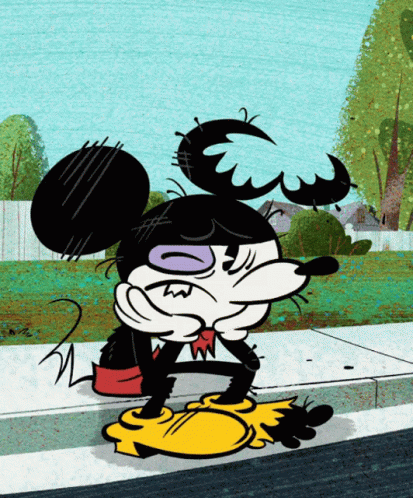 And I continued with that attitude for years. Like, okay, I got a teensy bit more relaxed, but I was still absolutely married to that rope-drop schedule. A part of me still is, in my heart of hearts.
But I'm also getting to the point where the do-everything-do-it-NOW mentality doesn't necessarily jive with my priorities. And honestly, in retrospect, it's not necessarily even as much fun. Sure, you can get a ton done that way, but are you maximizing your vacation hours in terms of enjoyment?
Part of this perspective comes with the privilege of being a WDW devotee, someone who always knows there will be a next time, and has the memories of the many, many times before. Like, yeah, Space Mountain is super fun, but if I don't manage to catch it this trip I'll catch it on the one after.
COUNTERPOINT: SLOW & STEADY WINS THE VACATION
On the other hand, I increasingly wonder if a slower-paced vacation isn't ideal for everyone, even the one-and-done vacationer. You're never going to get see and do everything anyway. Why not pop into a bar and hang out with a cocktail for a bit? Why not slide into the hot tub?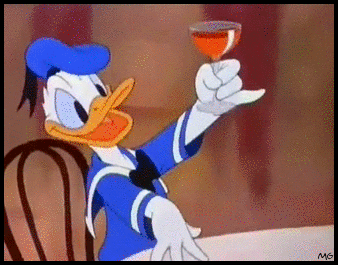 We like to pretend that every speck of a WDW vacation is filled with magic, but show me the magic in the crush of people and oppressive heat of a summer afternoon in the Magic Kingdom. Why wait in line for Test Track for an hour and half when you could be inside the pyramid in Mexico browsing the exhibits with a margarita in your hand? Why blow past an afternoon nap only to fall asleep on Spaceship Earth that night? Uh, not that I would know anything about that.
So now my #1 piece of Walt Disney World trip advice is: when it starts to feel like too much, leave. Leave the area. Don't overthink it. Get out. Go.
You don't absolutely have to leave the park itself, but find a quiet corner. Or walk to a nearby resort and check out their bars and restaurants. Disney Springs in the early afternoon is comparatively tranquil most of the time. And yeah, even the traditional trek all the way back to your room for a rest might be worth it; with the gondolas in place this is easier than ever.
Then come back again later that night, not just physically but mentally rested and ready to tackle an evening in the parks, with all the lights and fireworks and drinks and snacks and, with any luck, shorter lines. You'll miss out on a handful of rides, but trust me, it's worth it in the long run.
And hey… if you wanna sleep in, sleep in. Not even the upcoming Genie+ can stop you if that's what you need right now, so don't let it.
Okay, that last one might be more of a do as I say, not as I do thing, but we'll see…
Don't forget, you can follow FRoA on Twitter @fairestrunofall and on Instagram @fairestrunofall. If you have any questions or thoughts, leave a comment or email fairestrunofall@gmail.com. See ya real soon!