It's trip report time again! Read all the posts in this trip report here. Onward!
By comparison, we slept in today – all the way until 7:30am! Ah, the lazy life.
After our morning hygiene/beautification/etc., we set out for the Everything Pop food court for a quick and unassuming breakfast. We ate at one of the outside tables by the pool and chatted for a bit before picking up a bus to the race expo.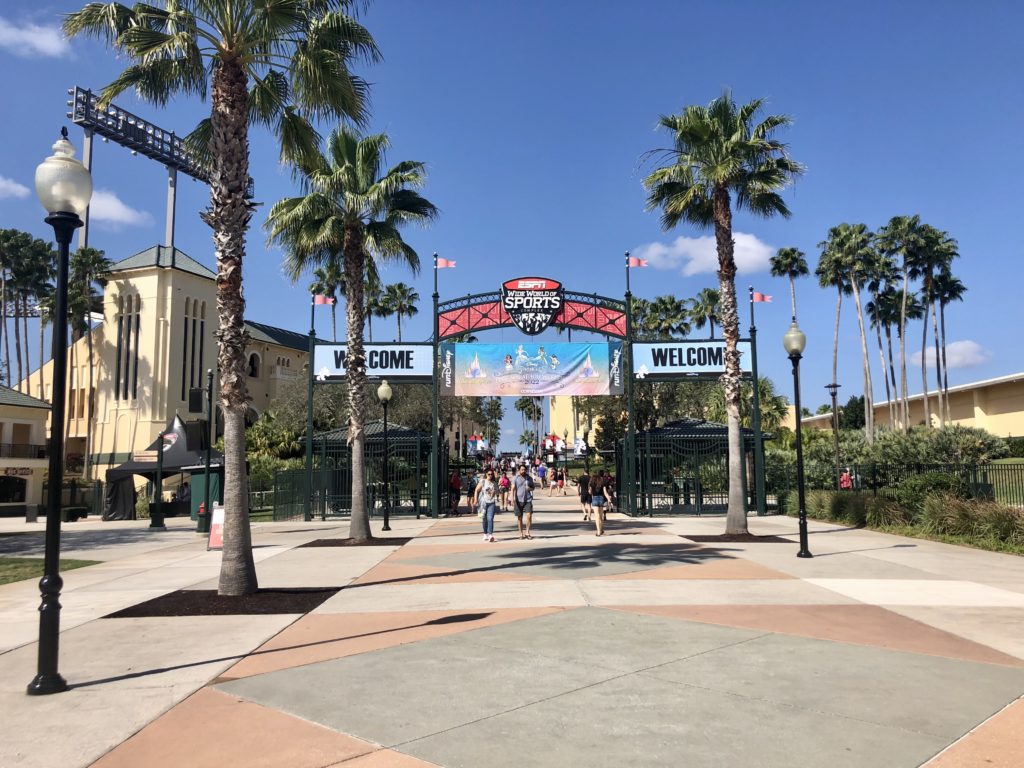 Obviously our first stop was bib pickup, where I managed to put my foot in the mouth almost immediately. The guy asked me if I knew where I was going next, and I was like, "Disney Springs?" "Sure," he replied, "but I meant picking up your race shirt, and – " This being my one millionth rodeo, it failed to occur to me that this might be something that needs explaining. 😅
Per instructions, we picked up our shirts, then wandered through the exhibitor hall. I spent several thousand years trying on a rainbow of sunglasses before ultimately deciding not to buy any. Classic me. But I did swing by the Sparkle Athletic booth for some accessories for my next race costume. Got my Squad discount and everything!
We headed over to the official race merch hall next, where, true to my earlier predictions, just about everything good was sold out. All I want is a frickin' race mug; is that so hard? I did ponder the weekend race jacket, but ultimately decided it was just too expensive. Shopping with me is a delicious swirl of indecision.
Also in the official race merch area were some do-it-yourself photo ops. I saw my chance and I took it.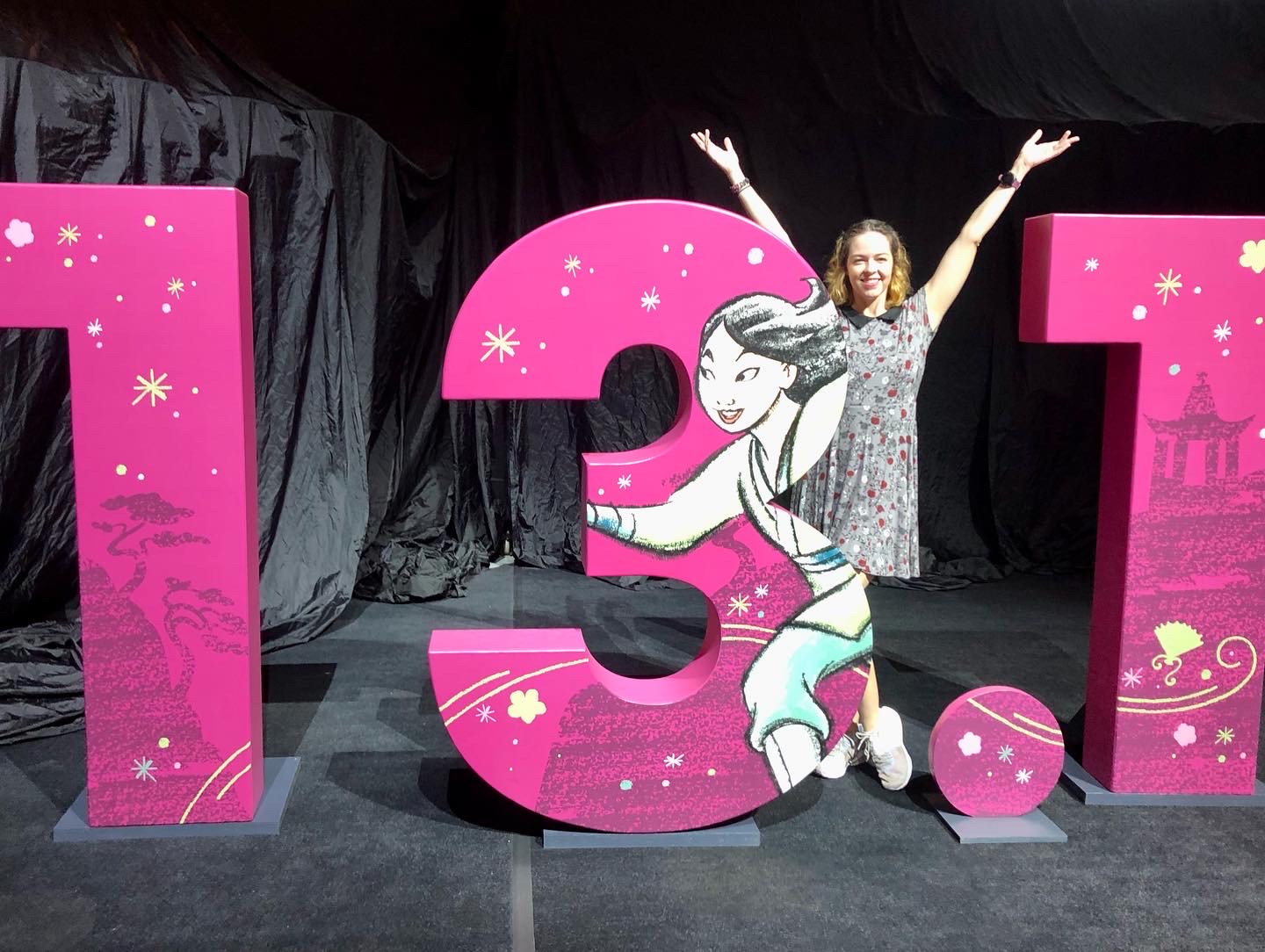 Sadly there was no bus directly to Disney Springs this year, so we took the bus back to Pop for a brief interstitial. This did allow us to dump our race stuff back in our room, which was nice.
Then it was off to Disney Springs and lunchtime! After some wandering and some pondering, we landed on Blaze pizza as a decent carb-loading option. More on this later, but I must say it's always nice when there's a soda refill station. After finishing my Coke Zero, I enjoyed just a taste of Cherry Coke, and it was delightful.
We followed up lunch with more shopping, of course. I mean, it's Disney Springs. In the immortal words of Robert A. Heinlein: when in Rome, shoot Roman candles.
First we were willingly swallowed by the bottomless chasm that is World of Disney, where I gazed upon the Wall of Minnie Ears covetously but was able to resist the siren call (after all, last time was a two-ear trip). We also made the obligatory pilgrimage to the Marketplace Coop for The Dress Shop, but to be honest the selection wasn't very good. Are they scaling back?
Next we shimmied through Basin (is my almond soap gone too? Jeez), Kate Space (clearance? They don't know her), and Fit2Run, where I discovered that my cheetah print Nike Pegasus has a tiger-print sister and I WANT IT. Almost bought a pair, even, but my pragmatic half prevailed. Hoping they go on sale when the 39s come out, though!
Finally, we went to Gideon's Bakehouse, where I discovered I am an idiot. Well, we knew that. But in addition to being a general idiot, I am also sometimes a specific idiot, and in this specific case I should've checked to see if the virtual queue was running. I was lulled into safety by the fact that there was no virtual queue last time, but this time there was. Drat.
But we weren't too late to join, so we did. Sure, there was a 2.5-3 hour wait time, but we figured we could go back to Pop Century for a bit to rest. Which we did.
I herded poor Erika back to Disney Springs a mere 2 hours later, though, on the off chance they called us early. (Informationally, you only have 30 minutes to respond, and I didn't want to risk waiting for the call and then missing the bus or what have you.) We strolled around Disney Springs for awhile before getting that much-longed for text that it was our turn.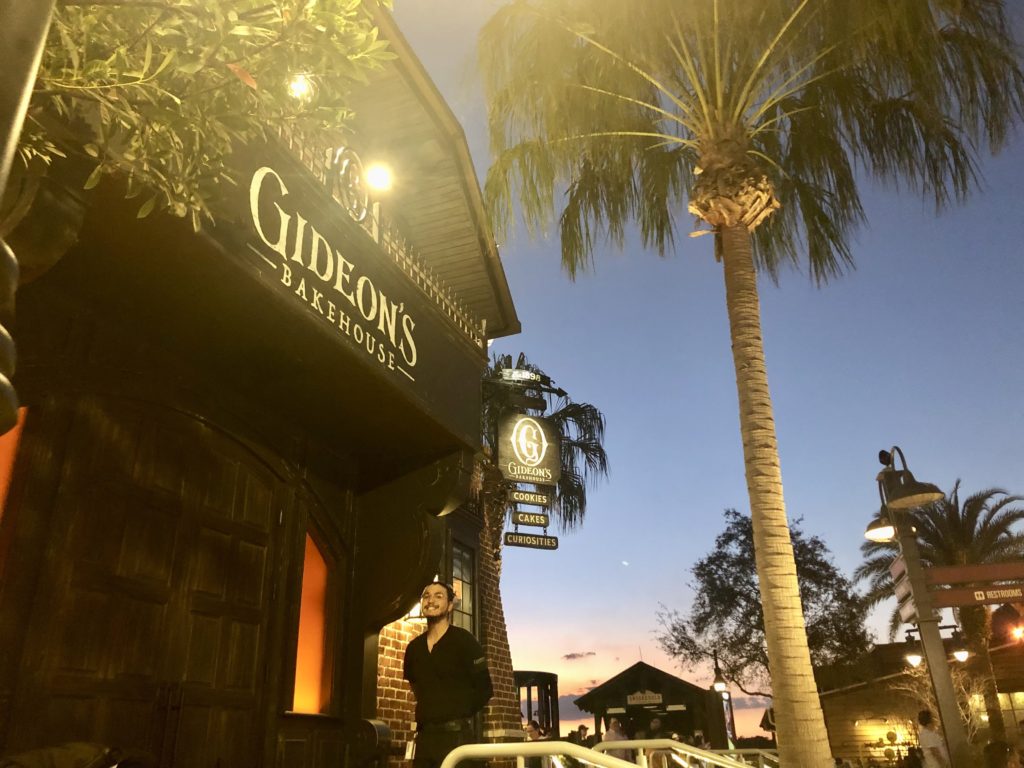 Everybody loves Gideon's, and I am by no means an exception. I love the product, I love the aesthetic, I love it all. I got the inside scoop from the cashier that while they do NOT recommend putting their cookies in the fridge, they freeze quite well, so I bought 4 cookies to be doled out over the course of the coming months. Rations.
Additionally, I consulted with Erika and we decided to get a slice of Golden Oreo cake to share after the race the next day. She prefers the cake portion and I prefer the frosting. This is probably why we make such a great runDisney team.
This concluding our business at the Springs, we took the bus back to Pop for some dinner, race prep, and rest. I set our wakeup call and settled into bed, as visions of Tim Burton characters danced in my head…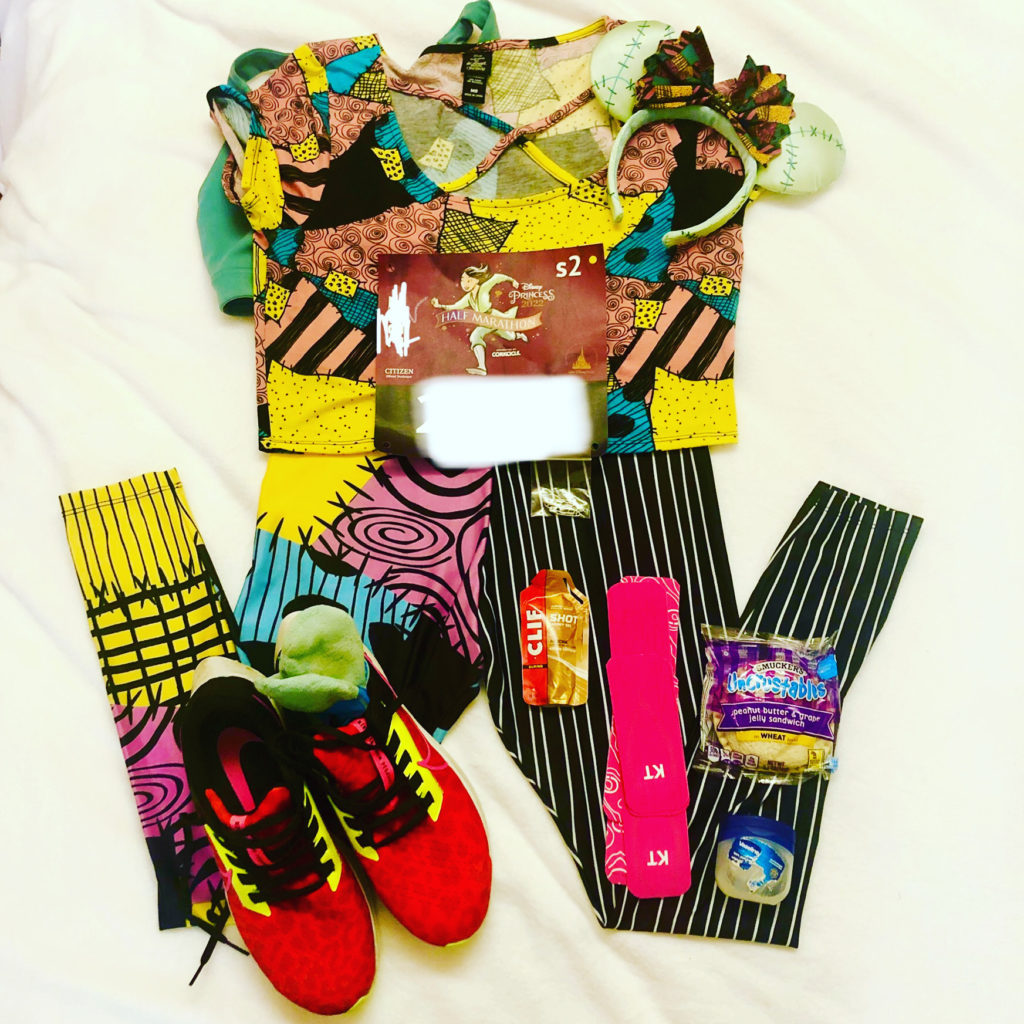 Next up: The Princess Half Marathon!
Don't forget, you can follow FRoA on Twitter @fairestrunofall and on Instagram @fairestrunofall. If you have any questions or thoughts, leave a comment or email fairestrunofall@gmail.com. See ya real soon!