Time for another trip report! I'll be covering my 2022 WDW Marathon Weekend trip. Find all the posts in this report here. Onward!
The day after a race is almost always a good one. As much fun as it was, the weight of expectation is lifted from your shoulders. I woke up cheerfully enough, took a shower, did some work while Erika got ready too, and off we went to Epcot!
Our Skyliner ride went very smoothly, and we arrived at the International Gateway in plenty of time for Epcot's early entry. I was just leading Erika to the much shorter Annual Passholder tapstile line when I heard my name – Becky of Disney In Your Day had found us! When I informed her that I had been told APs can bring non-APs through that line as long as the AP goes first, she called her party over too, and we all proceeded into Epcot.
By coincidence, we were both heading for the Remy's Ratatouille Adventure line. Although it's not that much of a coincidence, since it was the first day Disney was letting the ride operate with a standby, not virtual, queue. You know we had to try that out.
Unlike the Studios, Epcot held firm on early entry beginning at 9:30am sharp; while we were allowed in the park earlier, we weren't allowed past the bridge to France. Then the Cast Members dropped that rope (or whatever – I wasn't at the front but I assume there was a rope) and we were free to go!
While there was a decent crowd ahead of us, we were still fairly well toward the front, and all but walked on our very first virtual-queue-free ride with Remy. Combining Becky's entourage and me and Erika, we had 6 people, and the little mouse cars seat exactly 6. Bam!
From there we bid goodbye to Becky and co. as we separated in search of different breakfasts. Unfortunately for us, our planned meal at the Boulangerie was cancelled; apparently they don't open during early entry. Blast and damnation!
Instead we headed toward, um, World Discovery? Right? You know, Future World. We made a beeline to The Land for a trip on Soarin' at Erika's behest. It's not just all tunnel vision and speed-walking with me, y'know. I take requests! 😉
After our flight, I suggested a spin on Living with the Land, but it had a line??? And it was far too early in the day to wait in a line for what is a vastly underrated but, let's face it, not super popular ride.
Instead we walked back to the bakery in France for a Take 2 on breakfast, but now THAT line was a million miles long. We vowed to find sustenance somewhere, but first we needed to duck into Le Cellier in Canada.
See, we had initially planned to have lunch there with the aforementioned Becky et al, but their flight home had been rudely moved up by a couple hours, rendering them unable to make it. Frankly I was a little leery of eating indoors anyway, what with omicron variant and all that, so I figured this was my sign from the universe to cancel the ADR.
Of course Disney charges you a fee if you cancel an ADR within 24 hours in the app, so I figured I'd go into the restaurant proper and plead my case from there. As it turns out, Le Cellier didn't open until noon and there was no one around to pass down judgment. Foiled again!
By now I was desperate for a snack, so we braved the line at La Cantina de San Angel in Mexico for some reasonably quick eats. I got some solid guacamole, Erika snagged some empanadas, and we took a breather in their little lagoon-side seating area before tackling Le Cellier again. I was successful this time around – cancellation was a yes, fees were a no!
What's the most logical activity to perform after recently eating? Oh, yes, I know – Mission: Space! There was a twist, though: Erika wanted to do the green side. I never do the green side. In fact, I had previously done it exactly once in 2017. Hey, gotta mix it up sometimes, right? (I still miss Gary.)
That about wrapped up our Epcot morning, and we exited the International Gateway in favor of a new mission: Disney Springs. I lead Erika through the Yacht Club and over to their bus station to pick up a Springs bus from there. I'm a pro!
Upon arrival at Disney Springs, we obviously scuttled straight over to Gideon's Bakehouse to get a spot in their virtual queue. Except apparently they got Disney's memo and got rid of their virtual queue too? I don't know if this is permanent, but we were simply offered a place in line and quoted a 20 minute wait time. As it turns out we only waited around 10 minutes, which is good because it was starting to rain as we hustled inside.
I frickin' love Gideon's Bakehouse. I know, I know, HOT take there, but the aesthetic is way up my alley. In fact, I wasn't so much hellbent on going there this trip for the cookies as a particular limited edition t-shirt I wanted. It's basically a Gideon's-style caricature of Imagineer Joe Rohde. But also I got some cookies. I'm not an animal.
Okay, Gideon's goals complete, we wandered over to the Marketplace side and into World of Disney. Erika set about looking for a souvenir for her daughter while I searched for and ACTUALLY FOUND the 50th anniversary ears I wanted!!!! WHAT. There was only one rack, which I proceeded to carefully search through in the hopes of finding the most perfect specimen. Probably they are all exactly the same but I had to check.
After this great triumph, we bounced through the Dress Shop and one or two other places before grabbing a bus back to Pop. Sadly, it was Erika's turn to head home.
But first, she picked up some shirts for her son in the Pop gift shop while I went to talk to customer service. Mousekeeping had come through the day before for our room refresher, and in their haste had accidentally taken the hair towel I brought from home (think "Turbie Twist" but off-brand) with the regular hotel towels. A totally understandable mistake, but I was hoping to get it back. The guy at concierge was apologetic and promised to investigate.
Then we went back to the room to chill a bit while Erika finished off her packing. We bid each other a fond farewell, and it was sad but not too sad because she'll be back with me for the Princess Half!
It was time to fly solo. And as much as I LOVE LOVE LOVE traipsing around Disney with friends, flying solo is equal parts my jam.
I tripped my free and easy way to the Skyliner, which I took back to Epcot. I stopped at the International Gateway ticket office before entering the park to replace my old physical Annual Pass (the cashier at World of Disney had gently admonished me for still having a yellow card).
Mexico was my target, and I slipped into the pyramid with the theory that it would be less risky to stand in a line of masked people indoors than a line of unmasked people outdoors. I wound up having to yell at some people in front of me for having their masks down (toldja I would!), so who knows how that worked out for me.
I ordered a spicy margarita with mezcal, during which I unexpectedly wound up having a mini-conversation in Spanish with the bartender. Mind you, my Spanish is not good, but I didn't freeze up completely so I'm calling it a win!
Said margarita was my companion on my way to Spaceship Earth. Inspired by my time in Mexico, I selected the Spanish language track, but I don't know how much it helped – I already know the English part well enough to recite it for ya.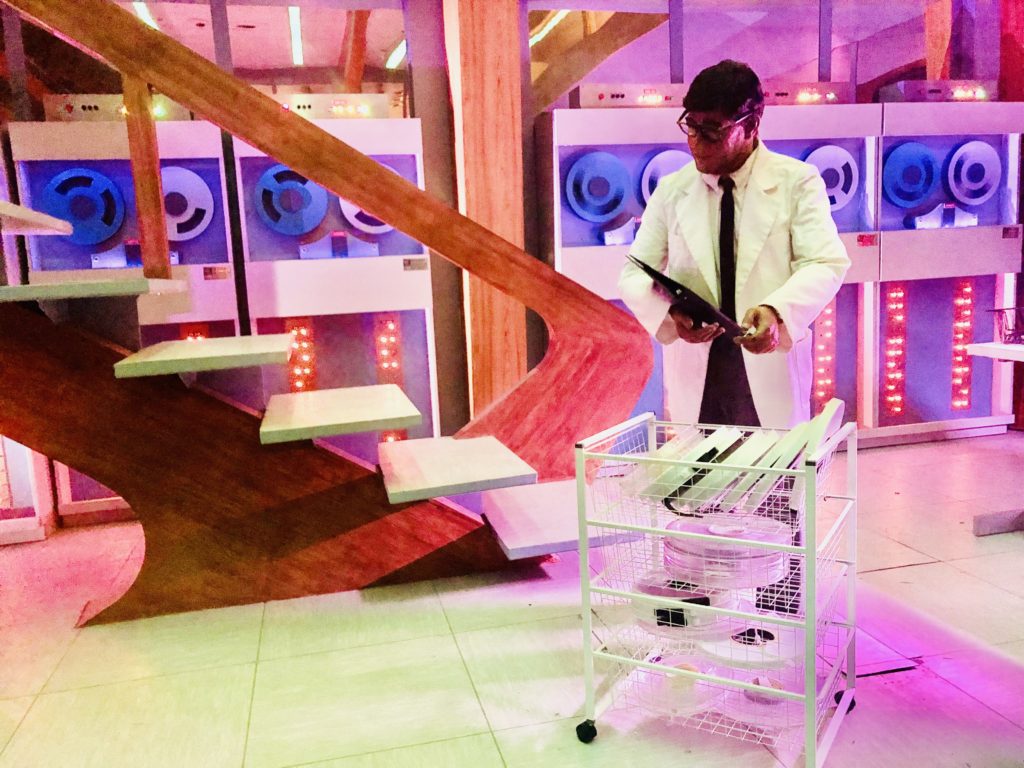 I then walked back over to World Showcase for a double feature: the Canada and France movies. Both of these are quasi-rare commodities now, what with the Canada theater often in use for festivals and the France movie replaced with the Beauty & the Beast singalong during the day. Admittedly I haven't given the latter a chance but every review I've read has been scathing, so.
Seriously, make time for the original France movie. Maybe if we fill the seats they'll expand the showtimes. The French classical music soundtrack alone – especially the Saint-Saens Organ Symphony – is worth the price of admission.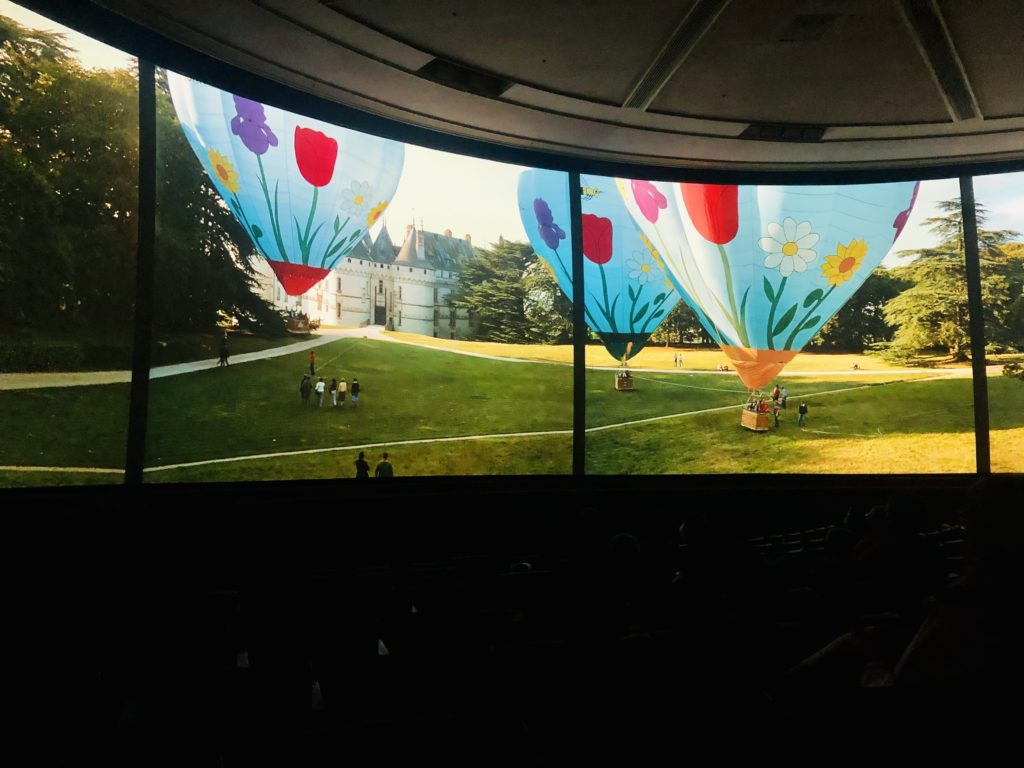 It was well past dinner time, so I made a play for the French bakery again. And bailed again after like 15 minutes because I still hadn't even made it out of the gift shop and it was almost time for HarmonioUS. Priorities, you know.
There weren't a lot of viewing spaces available, but that was okay; I'm like 75% in it for the music anyway. I boosted myself up on a fence just outside the path to the International Gateway and was rewarded with an acceptable view. Mostly I had a grand old time singing along.
I did leave a skosh before the show ended though, in the hopes that I would beat at least most of the crowds back to the Skyliner. As it turned out, I was absolutely shocked to find practically no line at all. I had to share a gondola of course, but I waited maybe 5 minutes. What a difference from May!
Since I had been blocked from my French dinner, I made an obligatory stop at the Everything Pop food court for some food to bring back to the room. I ate over some dumb hotel TV, then had my own packing adventure. Miraculously I made just about everything fit, including double the Minnie ears I came with, porgs and their carriers, and all.
Then it was bedtime. One more day in paradise aka WDW!
Don't forget, you can follow FRoA on Twitter @fairestrunofall and on Instagram @fairestrunofall. If you have any questions or thoughts, leave a comment or email fairestrunofall@gmail.com. See ya real soon!