Hooray for trip reports! This trip report covers my April 2023 trip for the runDisney Springtime Surprise Weekend. Read all the posts in this report here. Onward!
This would be the world's worst trip report entry – leaving day, no parks – except I managed to make it just a teensy bit magical… with more running. Yay!
As mentioned above, we didn't really have anything major on the docket for the day: just waking up, packing up, and going up (where by "going up" I mean "flying home" but I wanted a third "up" thing).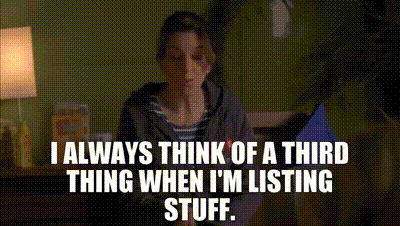 But before we even left on this trip, I had secret morning mission in mind, if I thought I could swing it. I wanted a morning run on the Boardwalk.
In some ways it was a bad idea, seeing as how I had just run a 10-mile race and then piled a whole bunch of theme park walkabouts on top of it. On the other hand, when would I get the chance for some early morning Boardwalk miles again? I rarely stay at a Boardwalk resort, and I rarely run at WDW casually; that is to say, outside of a race.
So it was all kind of up in the air the night previous, and while I went to bed with the intention of getting that run in I wasn't 100% sure I'd go through with it. My knee had started bugging me toward the end of the looooong Epcot day, plus it was supposed to be surprisingly chilly in the morning. Why not sleep in?
Well, as it happened, I woke up before my alarm. And then I thought, a brisk Boardwalk morning – how can I let that pass me buy? Thus I slapped on my running clothes and marched out of the hotel.
GOOD DECISION, ME. I had such a great run that morning! It was in the upper 50s/low 60s, but with the sun out and minimal wind I wasn't cold at all. There were enough people out enjoying the lovely morning to give the Boardwalk area some kinetic energy, but not so many that I felt like they were in my way or vice versa. I did lap after lap around Crescent Lake and adored it more and more each time. Why aren't all my training runs under the watchful eye of Spaceship Earth?!
Sadly, I only had so much time, so I cut myself off after 3 miles or so. It felt so sad wrapping up my last little trip activity, and I lingered a bit in front of the Dolphin entrance taking photos before I finally dragged myself back to the room and hopped in the shower. We packed the last of our things (including eight Gideon's cookies), checked out via text, grabbed some coffee at Fuel, and headed for the airport.
This would probably mark the end of the trip report, except I have one final anecdote. Pat had been going on and on about how he wanted to see an alligator in the wild, so much so that I actually had a nightmare that an alligator ate one of our cats. 😅 After five days in Florida, he was bitter over the complete lack of non-captive gators.
And then, a miracle! On the airport monorail to our terminal, we looked down at the lake and saw Pat's very first free, undomesticated alligator. At last, his dream was fulfilled. I had my Disney theme park time, and he had his aquatic reptile. File this one under S for Success.
Okay, NOW the trip report is over. This one, anyway. I have more Disney magic up my sleeve… and in the meantime, we still have one or two food posts to wrap up with. Stay tuned!
As always, thank you so much for sticking with my (in)famously wordy trip report. For me, they are the next best thing to being there, and the next best thing to that is when someone reads it. We're in a symbiotic relationship, you and me. I miss you already!
Don't forget, you can follow FRoA on Twitter @fairestrunofall and on Instagram @fairestrunofall. If you have any questions or thoughts, leave a comment or email fairestrunofall@gmail.com. See ya real soon!