I have quite the September lined up for myself!
It was accident, really, I swear. First Scott wanted to do the Electric Run 5K. And I said, I like running! I like lights and music! I'm in!

Then he was all disappointed when we missed out on the Color Run 5K. (Scott has no interest in running unless he is surrounded by heavy themeing, at which point he becomes wildly enthusiastic. I'm working on getting him into a runDisney race; he likes WDW so I'm hopeful.) When I happened to come across the Color in Motion 5K instead, I sent him the information and received the following reply: "BALLER." So we signed up for that too. (And you can join us at a discount!)
THEN, the very day Moon and I signed up for the Tinker Bell Half, she sent me a link with info about the Annapolis Run for the Light House Half Marathon. We discussed it a little bit, and by the end of the day we were registered.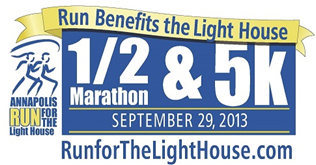 Unfortunately, because of Moon's mother's hospitalization, she's uncertain if she can still make the run. 🙁 I really, REALLY hope she can – it wouldn't be the same without her! – but of course I do understand. (Incidentally, she really appreciates all your well wishes; thank you so much to those who have sent her mom good vibes.)
So yeah. 5K this weekend. 5K next weekend. Half marathon at the end of the month. Oh, and the Maryland Wine Festival is in there too, of course. Vital part of training, no?
Don't forget, you can follow FRoA on Twitter @fairestrunofall and on Instagram @fairestrunofall. If you have any questions or thoughts, leave a comment or email fairestrunofall@gmail.com. See ya real soon!