I have done something. I have done something unwise.
Thanks to the magic of early registration for Annual Passholders, I just registered for WDW Marathon Weekend's Dopey Challenge.
I have willingly signed up to do a 5K… and then get up the next morning and do a 10K… repeat, run a half marathon… repeat, RUN A FULL MARATHON.
I HAVEN'T EVEN RUN A FULL MARATHON BY ITSELF YET.
I mean, I will. I'm signed up for the Marine Corps Marathon at the end of October, if you recall. So I'm not going into the challenge flying completely blind.
Still, I probably shouldn't have done it. Logically. Sanely. That's a lot of running all at once. Also, it costs pretty much all the money.
BUT I'M GOING TO GET SIX MEDALS!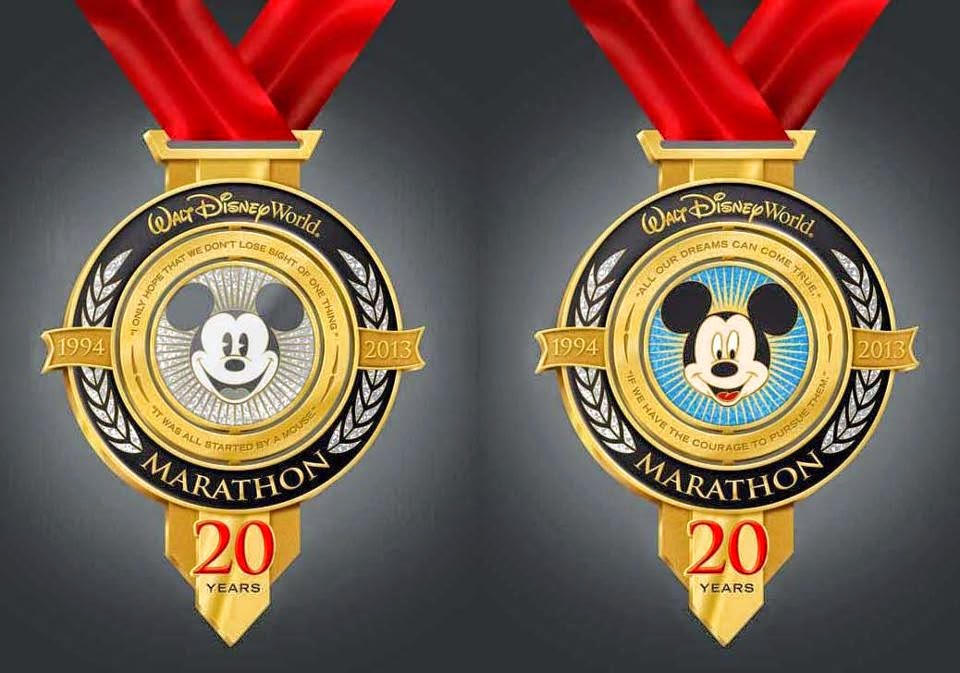 LIKE THIS ONE! IT SPINS! (source)
AWESOME PEOPLE ARE GOING TO DO IT WITH ME!
WE'RE GOING TO STAY AT THE FRICKIN' YACHT CLUB!
Perhaps the dopiest thing about it: I AM SO EXCITED.
Who will I see at WDW Marathon Weekend? Whether you're going out for Dopey or Goofy or just the 5K, it's going to be glorious. 😀
Don't forget, you can follow FRoA on Twitter @fairestrunofall and on Instagram @fairestrunofall. If you have any questions or thoughts, leave a comment or email fairestrunofall@gmail.com. See ya real soon!