I just don't know, guys. Should I buy a WDW annual pass?
The facts, as they say, are these.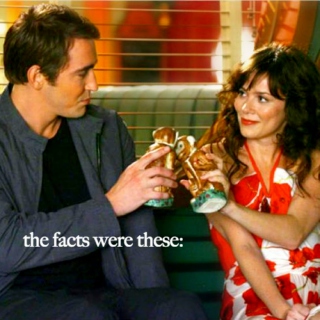 Yes, thank you.
Disney is currently offering 13 month APs if you buy by January.

I currently have three WDW trips on the docket: November for the Wine & Dine, January for the WDW Marathon, and April for the Dark Side Half.

I haven't received or found any runDisney discounted ticket promotions for W&D. Even if discounted tickets are offered in conjunction with the marathon and Dark Side, I'm already paying full price for one three day hopper.

There has also been some light chatter from my mom about going again during the Christmas season. If that trip was in the combined last week of November/first week of December, given the 13 month promotion that trip would come in under my AP's expiration date (assuming a W&D-spurred start date).

Disney's also added a 20% AP discount at a bunch of restaurants on property. Wouldn't hurt to have that.
HOWEVER.
APs have gotten EXPENSIVE. Like, crazy expensive. I should save money and can save it on tickets, starting by:

I could not purchase tickets for the WDW Marathon weekend and just hang around the gateless parts of WDW, a la last year.

I could also use my Disney Visa points to pay for a good chunk of the AP, but if I do that I can no longer use those points for hotel rooms or food, which are other money sucks associated with WDW trips.
BUT.
I have a Southwest Visa and use those points to fly… well, Southwest, so I'm pretty exclusive with the airline. And for some reason, fares on Sunday, January 8 (the day of the WDW Marathon and the day I planned to return) are INSANE.* I save a good $300 worth of points if I fly back Monday instead. But then I'm in WDW for three days instead of two, and do I really want to hang around for three days without playing in the parks?

This would give me more opportunities to see and do stuff I otherwise wouldn't be able to or would have to wait much longer for. Rivers of Light, for example, should be running by then. I can finally get a brioche ice cream sandwich.
THEN AGAIN.
There are lots of things I can do outside the parks that would be fun. I could actually check out the Disney Springs post-marathon weekend party. Maybe splurge on a massage, which would be expensive but still cheaper than a ticket. Go bowling or see a movie at that fancy one that has food.

That would be a second three day trip all by myself. I'm a strong, independent introvert, but do I want to double down on that? At least Pat should be coming with me in April.

If I keep waiting Southwest might lower the prices on Sunday, allowing a 2-day trip for the marathon again and thus saving me money.
Frankly I'm at a loss. The pro/con lists come out even-ish by my reckoning. People of the internet, advise me!
* Flights are also weirdly expensive the days surrounding Wine & Dine. Is Southwest on to the runDisney community?
Don't forget, you can follow FRoA on Twitter @fairestrunofall and on Instagram @fairestrunofall. If you have any questions or thoughts, leave a comment or email fairestrunofall@gmail.com. See ya real soon!