Okay, so, the reason why Moon has been skipping on these Week in Review posts is because she's been too busy to run, what with her free time being spent at the hospital with her mother and all. She's rather bummed about it, as you might imagine; us runner types do very much enjoy, y'know, running. Therefore I would like to ask a favor – please comment with your story about a time you had to quit running for awhile and then came back and TRIUMPHED. She'll see it and be reassured that all will be well again once she's ready to get back in the game!
My next half-marathon is this Sunday. Eeeee. Nervous. Not about being able to finish – I'm confident I will – but it's only my second half and I'm not sure how I feel about leaving the warm embrace of runDisney and I really want to hit 2:30. Like, a lot. I really, really hope they didn't mean it when they said no headphones…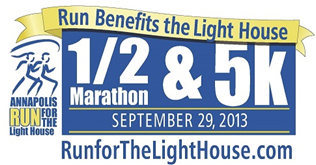 IT'S ON.
On that note: training has been okay. Not stellar, but okay. As I mentioned last week, I've been recovering from a cold, I'm telling myself that by Sunday I will be 100% healthy. Seems plausible, even!
I've been in a bit of a music rut lately. Does another have any suggestions on that front? I'm partial to rock but open to other ideas.
Sorry, this post is kind of disjointed. Let me make it up to you with a series of blog posts that were not written by me:
– Through Heather's Looking Glass has a post on safety while running outside, so of course you should READ IT RIGHT NOW.
– Running Toward the Prize has some advice on how to tackle those really long runs.
– And for tips on how to run faster? Prairie Princess runners has you covered.
– Before you purchase any cool weather running clothes, get the Fairytales and Fitness take on the matter.
– MousePlanet details the changes runDisney is making to corral assignments.
– Disney Tourist Blog takes a careful look at a place Moon and I love unreservedly: Epcot's World Showcase.
Don't forget, you can follow FRoA on Twitter @fairestrunofall and on Instagram @fairestrunofall. If you have any questions or thoughts, leave a comment or email fairestrunofall@gmail.com. See ya real soon!