In the immortal words of The Festival of the Lion King:
It.
Is.
TIME.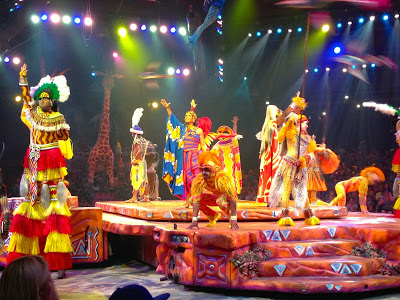 Pictured: time.
The Marine Corps Marathon is THIS SUNDAY. Training has been accordingly light.
Sunday | rest

Monday | 9.27 miles on the treadmill in 1:35

Tuesday | walked 2.15 miles outside in 35 minutes; 70 minute ballet class

Wednesday | ran 7.39 miles on the treadmill in 1:20

Thursday | walked 2.38 miles outside in 40 minutes; 70 minute ballet class

Friday | ran 5.22 miles in 60 minutes

Saturday | rest
In other news, I got my Magical Express info and Disney hotel reservation all squared away and – in a move that surprises nobody – I decided that I'm going to get a WDW Annual Pass after all. Refer to the pro bullets here for my reasoning. Also, I hear I can get a free Food & Wine Festival glass if I show my AP on three separate days, which is a plus.
So yeah. It's gonna be an exciting couple weeks in Jennland!
Meanwhile, roundup.
– Elbowglitter encourages positivity in the running community.
– Fairytales & Fitness wants runners and bikers to share the road.
– The Magic of Running dresses for cold weather runs.
– Capturing Magical Memories knows how to conserve your cell phone's power in the parks.
– Disney In Your Day enjoys Disneyland Paris.
– Living A Disney Life spends a whole day at DAK, because it's awesome.
– And now: Disney food! Main Street Gazette snacks at Blizzard Beach.
– Djambo Everyone hits up DAK's Tiffins restaurant.
– easyWDW reviews Les Chefs de France.
– Walt Disney World for Grownups lists Food & Wine Festival all-stars.
Don't forget, you can follow FRoA on Twitter @fairestrunofall and on Instagram @fairestrunofall. If you have any questions or thoughts, leave a comment or email fairestrunofall@gmail.com. See ya real soon!