Hey, how's your memory? Because I need you to remember some stuff. Specifically:
WELL. Strap in, kids, because look what Pat magically produced as an anniversary present!
And we don't generally even do anniversary presents. Generally we eat dinosaur chicken nuggets with a bottle of wine.*
NO I WILL NOT STOP MUGGING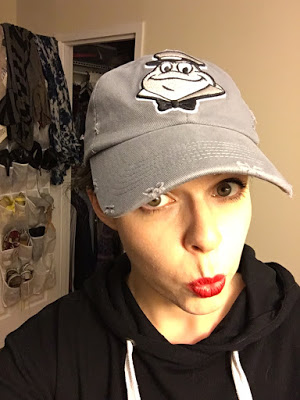 I feel like I just drove a jalopy into a tunnel and am about to get into a headlong collision with a train.
In other words: BEST PRESENT EVER.
* Recommended.

Don't forget, you can follow FRoA on Twitter @fairestrunofall and on Instagram @fairestrunofall. If you have any questions or thoughts, leave a comment or email fairestrunofall@gmail.com. See ya real soon!