Hellllo again! I am back from the beach. I ran. I read. I didn't get bitten by bedbugs, although Pat thinks maybe he was? We're still parsing that out. It was a good time, anyway.
Hang on for a two-week workout recap!
Sunday, July 2 | ran 7.29 miles outside in 1:20

Monday, July 3 | walked 2.13 miles outside in 35 minutes; 50 minute Horton jazz dance class
Good God, guys, I had NO IDEA that jazz used such completely different muscles from ballet. The backs of my upper thighs in particular were screaming for days.
Tuesday, July 4 | ran 7.34 miles outside in 1:20
I completed the entire run because…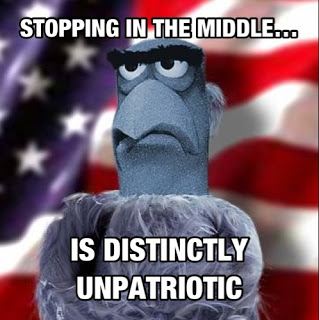 Waka waka!
Wednesday, July 5 | ran 5.42 outside miles in 60 minutes

Thursday, July 6 | walked 2.05 miles in 35 minutes; 80 minute ballet class

Friday, July 7 | ran 7.27 miles outside in 1:20

Saturday, July 8 | rest
First day of VACAAAATIOOOOON!
Sunday, July 9 | ran 5.08 miles outside in 50 minutes
I'm going to talk about this in more detail in a post later this week, but running on the boardwalk was AMAZING. So flat! So straight! So breezy!
Monday, July 10 | rest

Tuesday, July 11 | ran 5.03 miles outside in 50 minutes

Wednesday, July 12 | rest

Thursday, July 13 | ran 5.06 miles outside in 50 minutes

Friday, July 14 | rest

Saturday, July 15 | rest
End of vacation. 🙁 🙁 🙁
I am proud to announce that, despite the fact that I was not at WDW, I Disney-fied the bejeezus out of my beach vacation courtesy of Pat's toddler niece. We watched Mary Poppins, most of The Many Adventures of Winnie the Pooh, and about a third of 101 Dalmations; we turned that one off not because Cruella DeVille was too scary, but rather Horace and Jasper. I have much to learn of child psychology. I can't wait until she's old enough for the parks!
And now: the roundup.
– Elbowglitter puts more thought into why racers cheat.
– WDW for Grownups puts together a cute Old Hollywood (Studios) date night.
– Disney Nerds visits Disney Springs' The Ganachery.
– easyWDW tries out the Happily Ever After version of the Magic Kingdom's fireworks dessert party…
– … and This Fairy Tale Life compares and contrasts ALL the dessert parties.
– Disney In Your Day has the dirt on D23's park announcements…
– … and Disney Dork Tom considers what WASN'T announced.
– The Main Street Gazette digs into DAK's ever-delightful decor and signage. Best for thirst, yes!
Don't forget, you can follow FRoA on Twitter @fairestrunofall and on Instagram @fairestrunofall. If you have any questions or thoughts, leave a comment or email fairestrunofall@gmail.com. See ya real soon!