Okay, one more Walt Disney World trip report and then I promise not another one until November, okay? (Probably. Like, if something falls in my lap…) Read all the posts in this report here.
We begin this tale with a crazy airplane adventure! The kind that's on the ground, that is; no lives were lost on this journey.
I was coming from North Carolina after visiting my parents partially for race purposes. We drove to MYR and I hopped on my flight to Baltimore, all without a hitch.
Things looked good at BWI. My airplane to MCO arrived a bit late from its previous destination, and we subsequently boarded a bit behind schedule, but nothing we couldn't make up in the air.
Everybody got on the plane. The flight attendants do their safety spiel. It's almost go time. Then the pilot gets on the PA system and informs us that Orlando International just shut down to all air traffic???? And to give them 30 minutes to figure out what's going on????????
Thirty minutes pass. "I don't have good news for you, folks," the pilot says. "Now the entire state of Florida is shut down to air traffic." Conclusion: back to the gate and everybody off the plane!
So we all got off and sat around BWI (or, as I call it in my head, Bwee) for, I don't know, 60 minutes? Not more than 90. I'm frantically texting my girl Elizabeth arranging to stay the night with her if stranded; I'm texting Becky, who makes all my Disney hotel reservations in her capacity as travel agent, trying to determine if WDW will cancel my room if I don't show up today. This is why you should get a travel agent regardless of your Disney skill level – you can make your problems their problems. 😂
Luckily, luckily, very luckily, Florida reopened to aviation an hour or so later (conspiracy theories as to the cause abounded but I think ultimately it was just weather). We all piled back on the plane, and this time we got to take off and everything. Three hours late, mind you, but still, off to Orlando! The flight could've been cancelled, or the crew could've run out of duty hours and forced us to wait while they found a new one – it could've been worse.
That being said, upon finally hitting the ground at MCO, I was in no mood to wait around for a Mears bus. Despite exorbitant surge pricing, I sucked it up and took an Uber to Pop Century.
The good news: my room was ready! I mean, Disney never texted me to tell me that, but I sneakily found my room number in the app anyway.
My room ended up being in '50s Building 1, which is directly next to the main entrance. It was a pretty straightforward shot anywhere I wanted to go from there; I liked it. I never want to suffer through the '80s and '90s buildings again!
So anyway, I divined my room number, dropped my stuff and made a costume change, then hightailed it over to Epcot. Originally I had planned to go to the expo first, and maybe leave early too to check out the Topolino's bar at Riviera. But arriving in Orlando over 3 hours late forced me to make some new choices. And Epcot during a festival is never a bad choice!
My first act upon entering at the International Gateway was to march all the way down to the front of the park for some photos with Spaceship Earth. I had hoped to take pictures from the other side of the ride, where the Flower & Garden topiaries were set up, but there were no PhotoPass photographers there for some reason. No matter; the fisheye shots at the front turned out pretty neat!
My vanity quenched for the time being, I wandered back toward World Showcase for a sip 'n snack 'n stroll. Given that Flower & Garden goes until July this year, I'm going to do a review post for F&G food kiosks in a later post, but suffice it to say I had a tasty and varied dinner that generally but not entirely avoided bird poop. I also picked up some Spike the Bee sporks for my nieces because how could you not?!
In between, I entertained myself with your usual World Showcase pastimes: I stopped in Japan for photos again – gotta get that flower confetti magic shot twice – then walked through Mitsukoshi coveting things but not buying them, alas.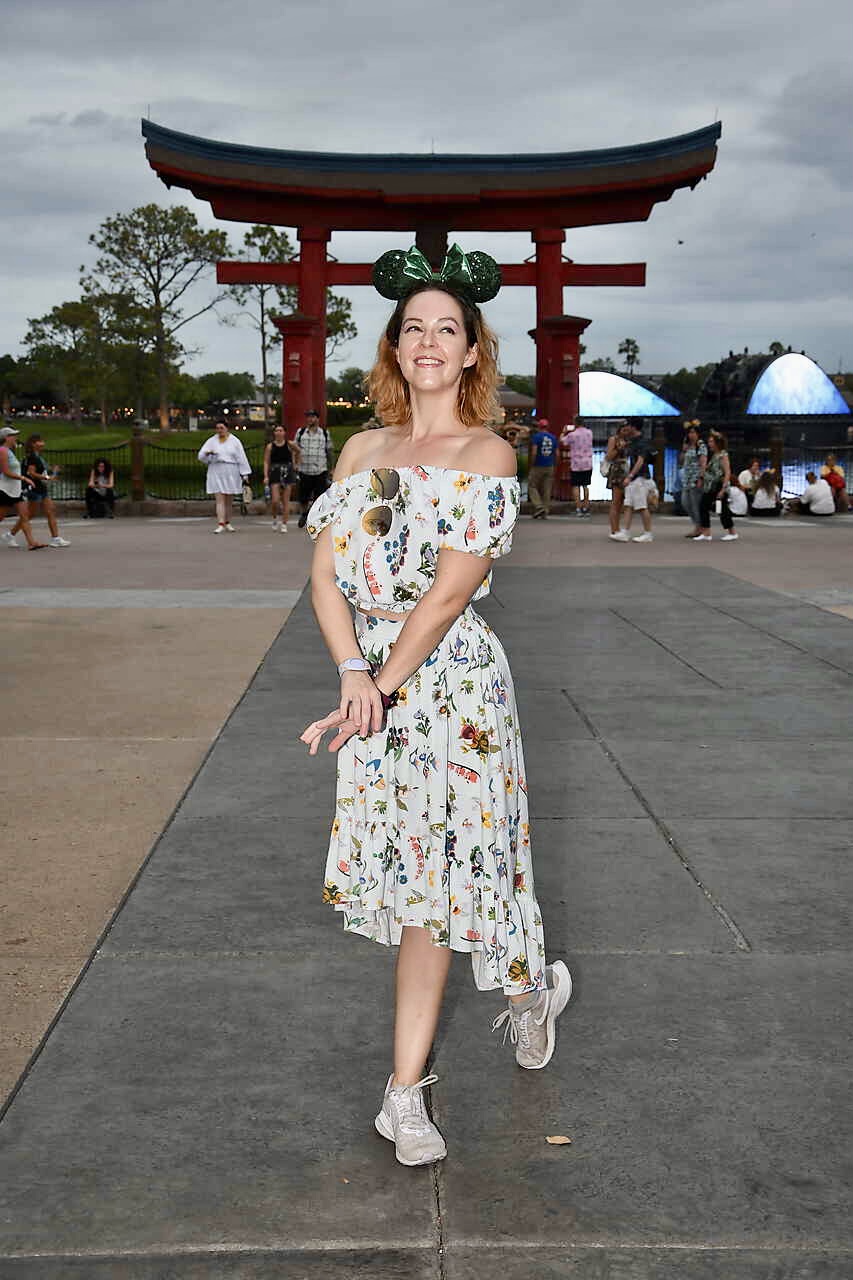 The Garden Rocks series performers for that day were The Spinners, who my mom endorsed through text as a Band She Remembers. Only one of them was an original member but they all had the choreography down and that's like 50% of Motown swagger right there.
I wound up seeing them do a song or two twice over the course of my evening, and I gotta say: wandering up randomly to an American Gardens Theatre show, watching from the top with a drink in your hand, doing a little dance and singing along as warranted, is one of Epcot's great pleasures.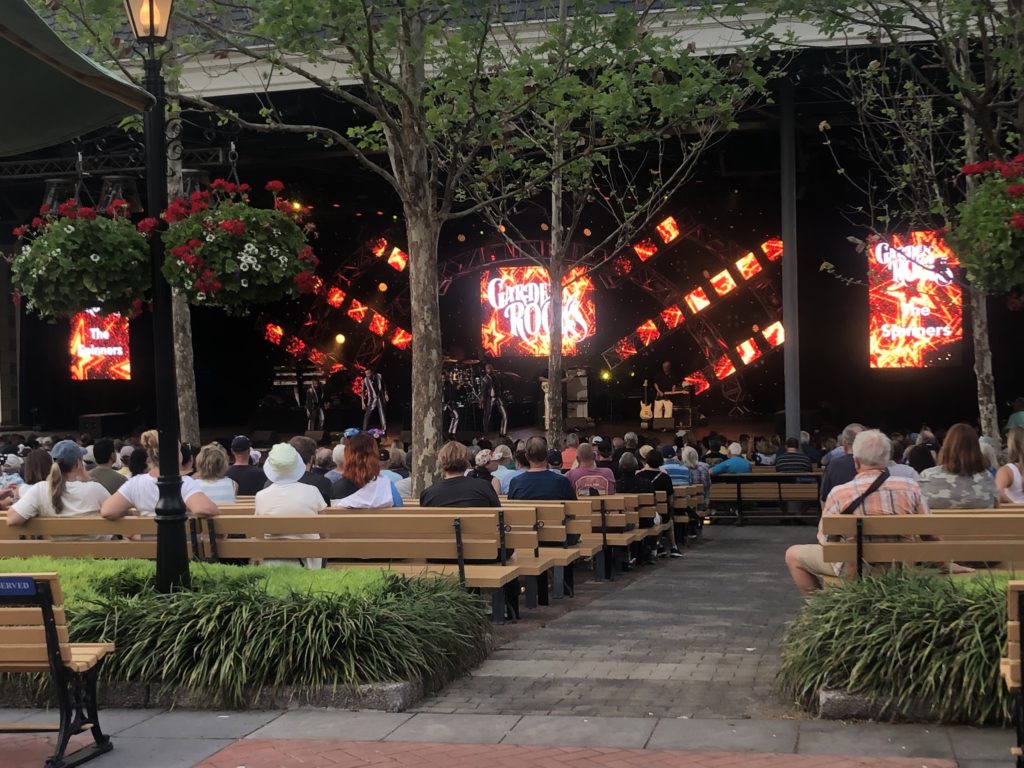 It being evening in Epcot, I decided to knock out an evenings-only attraction that is dear to my heart: Impressions de France. I know I harp on this all the time, but seriously: if you're at all fond of classical music, the soundtrack is KILLER. And if you're not, Saint-Saens' Organ Symphony will fix that.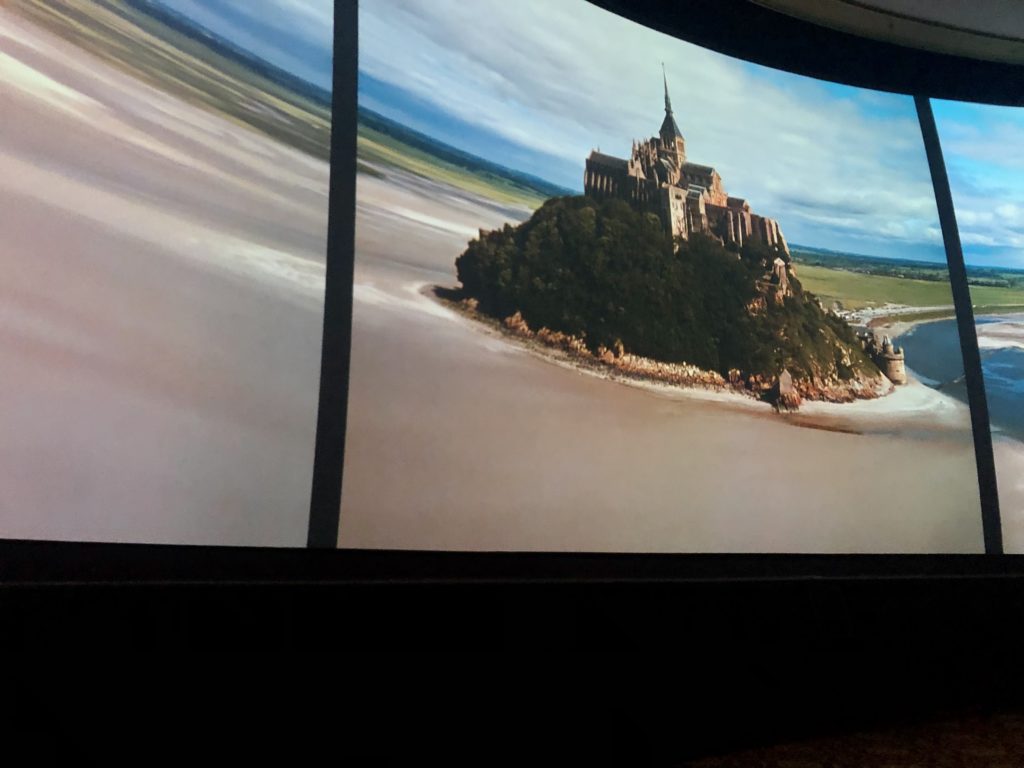 The show ended 5 minutes before park close, which gave me just enough time to hustle over to Remy's Ratatouille Adventure and jump in line for a sweet sweet end-of-the-night minimal queue.
By coincidence, I happened to get in line right behind Katie of Riverbend Design Co. and her S.O. They were gracious enough to a) chat with me while we waited; b) share a rat with me; and c) take the Skyliner as far as Caribbean Beach with me. We bonded over mutual nerdiness and it made all the queuing much more bearable. And now they're stuck with me as a friend for LIFE. Muahahaha!
I continued on to Pop Century, of course, and stopped at Everything Pop for a quick spin around the gift shop. (Always scope out your resort gift shop because YOU NEVER KNOW.) Then I ordered some crappy pizza from the food court and took it back to my room to eat. One quick shower later and it was bedtime.
Next time: can I cram 2 parks, Disney Springs, AND the expo into one day? Or shall I simply drown in a thunderstorm? Tune in later this week to find out!
Don't forget, you can follow FRoA on Twitter @fairestrunofall and on Instagram @fairestrunofall. If you have any questions or thoughts, leave a comment or email fairestrunofall@gmail.com. See ya real soon!